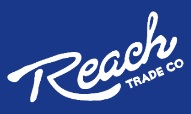 If you live around the Columbus, Ohio or Cincinnati, Ohio areas and you are tired of dealing with businesses that seem to be lacking in social consciousness?
Have you found that several companies are far too worried about the bottom line and don't have any care for the world around them?
Reach is well-known around the Columbus and Cincinnati areas as a champion for all, Reach Trade Co in Wooster, Ohio is truly a revolutionary figure in the field of premium specialty coffee. Armed with a common vision to do business differently, as well as a focus on promoting social awareness and establishing a way to provide clean water to people around the world, co-founders Paul Cebul and Dan Hildebrandt have helped make Reach Trade Co into one of Ohio's leading providers of fair trade coffee. This socially aware company located in Northeast Ohio is striving for change, not just within the confines of the Cleveland, Ohio area, but the entire world.