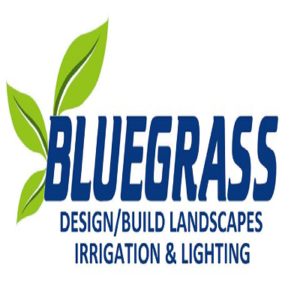 It is getting chilly out, and outdoor enthusiasts in Northeast Ohio may not be looking forward to hibernating inside their homes for the next few months. Well, you don't need to be sad about winter's approach when you rely on the experience of Bluegrass Incorporated to install a firepit that can provide you with outdoor warmth on cold nights.
You can also use this time of year to plan ahead and make your spring more pleasant by calling us for a custom landscape design and installation of synthetic turf accompanied by a pond with a water bubbler fountain. Who wouldn't want to be able to walk out into their yard even when the snow is still melting so that they can enjoy the fresh air on an any day throughout the year? Bluegrass can help make that happen!
Why should you install artificial turf in your yard?
Why shouldn't you is the better question. We are headed into the wettest time of year. Aren't you sick of cleaning mud from the dog's paws every time they come inside? Don't you want to be able to blow the leaves and acorns that have fallen instead of having to rake them up because they have sunk in so far to the ground? Additionally, think about what you could do with the hours you save when you don't have to mow it every week.
The benefits that you can gain from artificial turf are numerous. One of the best reasons to have it installed is that you are eliminating a major expense in your budget. You won't have to water the lawn or maintain it with expensive equipment. Think about not having to replace your lawnmower, blower, or weed wacker every few years. That's thousands of dollars right there.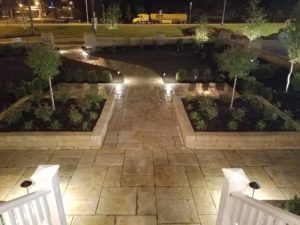 Imagine that your water bill doesn't go up in the summer since you won't have to run the sprinkler system. Many have reported savings as much as 70 percent on their water bill. Fuel has been on the rise, which you won't need any longer either. Decreasing fuel usage and resources like water will also reduce your carbon footprint.
We have 25 varieties of artificial turf that boast a drain rate of 30-inches per hour. What this means to you is that when the snow is melting, your yard will no longer be a muddy mess with puddles everywhere. We take the expertise that we have gained over the years and apply it to your lawn not only with synthetic grass installation, but also with custom landscape designing to optimize your yard to your lifestyle.
Do you rarely use the backyard, or are you always outside? Do you have a dog run or a dog that digs? Do you have a playset for the kids under which padded playground turf would give you peace of mind? You might benefit from installation only in the areas that are affected. There are so many ways we can help make your life easier!
How can Bluegrass make winters more pleasant?
You may be one of the many people arguing that autumn is their favorite season. The only downfall is that it's followed by a harsh winter with extreme cold, ice, and snow. Instead of dreading it, we can help you enjoy it! When you have a firepit in the backyard, you can relax by a fire any night of the year, surrounding yourself with a bubble of heat that can curtail the cabin fever that inevitably sets in.
We can make your yard beautiful even on the darkest of winter nights. Consider that heavy snow that blankets everything. Looking through the window is glorious as the lights shimmer on a freshly fallen blanket of snow. The landscape lighting we install can elevate the beauty of your backyard and delight the senses, making winter much more bearable.
Why not give us a call so that we can give you reasons to look forward to winter instead of dreading it? Here at Bluegrass Incorporated, we will sit with you, listen to your concerns, and together come up with a plan that will match your expectations.
 
Bluegrass Incorporated
4855 Hills and Dales Rd NW
Canton, Ohio 44708
330.492.8733
bluegrassincorporated.com
Facebook Page