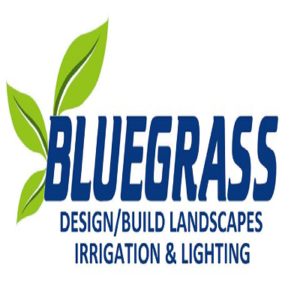 There is one last hurrah for the year, with Labor Day right around the corner. This holiday not only signifies the unofficial end of summer but also triggers a mental switch for homeowners to prepare their homes for the harsh winters of Northeast Ohio.
You trusted us at Bluegrass Incorporated to get you ready for summer entertaining with a water bubbler fountain, a firepit, and landscape lighting when it was time to gather with friends and family, so why not trust us for winter survival. We help ready your yard for protection from snow, ice, and frigid temperatures with artificial grass that needs little to no maintenance.
We are a reputable landscaping company that offers not only full-service custom design and build services for a stunning landscape but also a healthy lawn that will be waiting for you when spring arrives.
How can you upgrade your yard to have picnics and entertain properly?
Perhaps you would like a playground surface under the jungle gym set on which the children play when all the adults surround the firepit. Your guests will admire how immaculate your lawn is and not even realize it comes with minimal effort when you call us at Bluegrass for artificial grass. You won't get brown spots from lack of watering or dogs' urine. Guess what else? Your dogs won't be able to dig holes either. This makes you always ready for a party.
Those who love the aesthetic of a well-lit pool or flower beds when the sun has set will love Bluegrass for landscape lighting. With the time, energy, and money you have invested in making your yard beautiful, leaving it hidden in the darkness is tragic. Ground lights, spotlights, and hanging lanterns can give you precisely the subtle or focused lighting you need for various structures, trees, and décor.
Suppose you don't like the idea of artificial turf and enjoy the time you spend in the yard. In that case, we can install a state-of-the-art irrigation system that you can program to coincide with the best times for watering instead of wasting time outside helping it along.
And, speaking of water, how about a soothing, gorgeous bubbler rock fountain for those peaceful mornings on the deck with coffee? Imagine being able to close your eyes and hear the trickling of water across the surface of the rocks. It's a great way to start and end any day.
Friends and family will be impressed when they walk out of your sliding door onto your back patio only to find an immaculate yard. They will be even more impressed and want to know why you are not stressed about the kids and dogs running amok. You can either divulge your secret that it's artificial turf that is hard to damage or keep it to yourself because they will never know from its natural look and feel.
How can Bluegrass give you a low-maintenance lawn that's ready for any season?
Every occasion can benefit from the use of artificial turf from SYNLawn®. Synthetic grass can quickly pay for itself by combatting the consistently rising cost of water you would use to keep your lawn hydrated. You will also not need chemicals to stop weeds and fertilize the lawn or the fuel for the equipment necessary to maintain it — including weed wackers, leaf blowers, and lawnmowers.
With the approach of winter, it's the perfect time for you to call us at Bluegrass for synthetic grass installation. We are design experts that sit and listen to your desires. We know that you have been thinking about it for a long time. We look at the space available and what you want to accomplish. We then choose from one of the 25 synthetic types of grass that apply best to your situation.
No matter what the application, SYNLawn artificial turf is recyclable and reduces your carbon footprint with its environmental sustainability. It offers a drain rate of 30-inches per hour so the dogs and kids can't drag mud all over the floors and furniture. It will be green even after fall leaves accumulate and sit on it, or the snow keeps it covered for months on end.
Here at Bluegrass, not only can you lower your anxiety related to water bills with programming an irrigation system or having us install synthetic grass, but you can also rely on us to help create the home of your dreams without the cost or energy of moving locations. We are a reputable landscaping company that can provide all the benefits of living in what seems like a natural preserve, whether you are entertaining on a Saturday night in the summer or basking in the sun on a beautiful weekend morning.  Call Bluegrass Incorporated at 330.492.8733 to get started!
Bluegrass Incorporated
4855 Hills and Dales Rd NW
Canton, Ohio 44708
330.492.8733
bluegrassincorporated.com
Facebook Page