By Gemma Chriss

With just a few weeks of summer left, educators throughout the North Canton, Ohio and Jackson Township, Ohio areas are gearing up for the beginning of another school year. To make things easier for those still shopping around for classroom decorations and lesson books, Everything Education has amassed a wide assortment of school supplies for teachers in one convenient location. By paying a visit to this Canton, Ohio-based educational supply store, local instructors can not only find the teaching tools they need, but obtain helpful advice from a staff with over 55 years of experience in the field.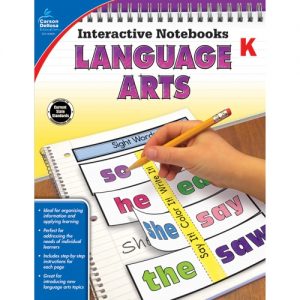 Those who haven't had the opportunity to stop by Everything Education will find this local establishment to be an invaluable resource. As far as teaching tools go, Everything Education has an extensive selection of products from which to choose. In addition to carrying a number of lesson books designed to help organize the lesson plan for the year, this educational supply store offers whiteboards, activity kits, games, and more. Their line of Dinah Zike interactive notebooks has become especially popular among educators looking for a new way to present materials to the class.
This Canton-based establishment also provides teachers with classroom decorations in a variety of themes, including Star Wars, superheroes, carnival, chalkboard, Woodland Friends, and more. Those with a different theme in mind can even have custom posters made in Everything Education's production lab. Since this retailer can produce high-quality posters for significantly less than other printers, teachers who are trying to adhere to a certain budget are encouraged to pay the production lab a visit.
Even those who have all of the teaching tools they need for the fall semester can benefit from a trip to Everything Education. Not only does this local establishment offer a large selection of school supplies for teachers, as well as printing and laminating services, but the staff members are available to offer guidance to educators of all types. Everything Education's team is committed to providing assistance to every individual who walks through their doors, whether it's recommending products or offering up tips on the best practices. A visit to this nearby retailer ensures that educators throughout the Jackson Township and North Canton areas can begin the new school year confident that they have skills and materials needed to help their own students succeed.
Additional information about this educational supply store can be found on their website at www.everythingeducationstore.com. Educators throughout the Jackson Township, Ohio and North Canton, Ohio areas who are unable to stop by Everything Education before school starts will be pleased to learn that classroom decorations, lesson books, and various teaching tools can be purchased online. However, those currently shopping around for school supplies for teachers are encouraged to pay Everything Education a visit in person in order to take advantage of the staff members' knowledge and expertise.
Everything Education
3828 Cleveland Ave NW
Canton, Ohio 44709
Ph: 330.491.9866
www.everythingeducationstore.com