By Gemma Chriss

A number of residents throughout the Green, Ohio and Tallmadge, Ohio areas choose to install high-quality carpet in their homes. Unfortunately, most individuals are so focused on finding a product that fits their style, budget, and needs that they forget about a very important aspect of carpet installation—the cushioning that's used underneath it. Carpet padding can make a huge difference when it comes to the comfort and overall performance of one's new flooring, which is why the experts at Barrington Carpet & Flooring Design strive to educate customers on the various types of cushioning available at this Akron, Ohio-based establishment.
Since carpet padding is considered to be a secondary concern at best, many individuals come into Barrington Carpet & Flooring Design knowing little to nothing about it. Most people assume that the cushioning acts as a base and nothing more; however, the staff members at this local establishment are quick to explain that such products offer superior carpet protection that can actually extend the warranty. When choosing padding, it's important to note there several grades available that are measured by their density, not necessarily thickness. Those shopping for high-quality carpet are encouraged to consult the experts at Barrington to determine which carpet padding will best fit their chosen flooring in order to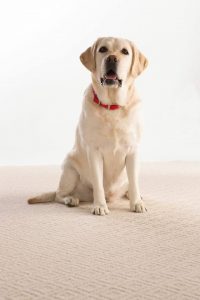 avoid issues during installation.
Once a customer selects the carpet they want to install in their Green or Tallmadge home, they'll have to consider the type of cushioning they want to use underneath it. Though padding is made with various materials, recycled carpet cushion is the standard option. Crafted from cushion material that has been cleaned, scrubbed, and re-bonded, recycled carpet cushion provides a high level of carpet protection while cutting down on waste during the manufacturing process.
Another type of carpet padding is Healthier Choice, which is made from soy. With closed cell urethane, it's also waterproof from top to bottom. The staff members at Barrington Carpet & Flooring Design often recommend this option to customers who like the idea of having eco-friendly flooring in their homes.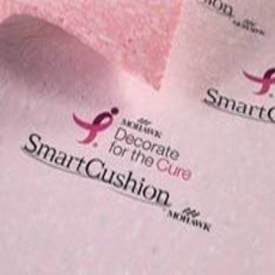 Many manufacturers have also started to produce cushioning to be paired with their own high-quality carpet. Two of the most popular lines at this Akron-based retailer include Shaw and Mohawk. A portion of the proceeds from Shaw's charity cushion go toward St. Jude's Children's Research Hospital, while Mohawk's SmartCushion helps support the Susan G. Komen Foundation. Made from visco-elastic memory foam, these cushions provide a soft, luxurious walk. Plus, spill guards help prevent moisture from soaking into the carpet and the subfloor beneath. These cushions are highly recommended as they extend the warranty when purchased in conjunction with Shaw or Mohawk-brand carpet.
The staff members at Barrington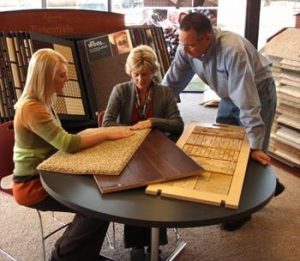 Carpet & Flooring Design believe there's a huge benefit in updating one's carpet padding. Not only can the right cushion offer additional carpet protection and odor control, but it can even extend the life of the warranty. Since there are a number of different options available, from recycled carpet cushion to memory foam-like cushion, customers are encouraged to take advantage of Barrington's knowledge and expertise. Those in the market for high-quality carpet for their Green, Ohio or Tallmadge, Ohio homes can get the help they need choosing the right flooring and cushioning just by paying a visit to Barrington Carpet & Flooring Design's showroom.
Want to save 15% on your total purchase of $1,000 or more AND get a free bottle of carpet spot remover? Click HERE to take a short survey!
Barrington Carpet & Flooring Design
3602 Arlington St
Akron, Ohio 44312
Ph: 330.896.4141
www.barringtonflooring.com