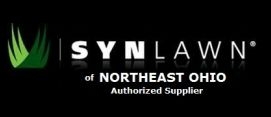 By Fiona Vernon
Pets are beloved members of the family and provide companionship and unconditional love; however, they require some maintenance, from repairing the holes they dig to fixing their urine spots in the yard. Homeowners from Shaker Heights, Ohio, to Alliance, Ohio, who are looking for a way to take care of their best friend, as well as maintain an immaculate yard can have the best of both worlds with one phone call to SYNLawn of Northeast Ohio (330.492.8733). This Synthetic Turf Council certified installer specializes in beautifully crafted synthetic grass that provides the same feel and appearance of natural grass. With a wide variety of artificial lawn options from which to choose, individuals can experience the benefits of a maintenance-free, pet-friendly grass. Pet lovers in Beachwood, Ohio, and beyond can also take advantage of the excitement and socialization at the much-anticipated community Barkwood Dog Park with the benefits that artificial turf offers. Individuals in and around Strasburg, Ohio, who wants the best commercial or residential artificial grass for their pet and their entire family can rely on SYNLawn of Northeast Ohio to make both caretaker and destroyer of the lawn satisfied.
Dog-friendly communities are more the norm than the exception today, from hotels accommodating travelers to apartments with dog-friendly amenities. SYNLawn of Northeast Ohio is thrilled to announce that they have been immersed in building the largest synthetic grass dog park in Ohio. Barkwood Dog Park is slated to open at 2pm on September 22nd, 2019, and will cater to about 800 dogs in Beachwood. Pet-friendly synthetic grass is installed on top of eight inches of sub-base with the bottom layer of asphalt fill made up of grindings from the Cedar Road resurfacing project, in addition to layers of pea gravel and stone. The benefits of this artificial turf include the fact that it prevents bacteria, mold, and mildew, creating an antimicrobial protector. It also drains at a rate of 30-inches per hour so that it supports visitors immediately after a heavy rain or when snow is thawing without worry of muddy footprints being left in the vehicle transporting them. Barkwood Dog Park is enclosed in a five-foot chain link fence with entrance by a key fob that is activated only after the Beachwood resident shows dogs' vaccination records, a completed waiver, and registration form. They take the safety and security of each member seriously, so the park is constantly monitored by camera. They also provide benches and water fountains for both humans and dogs.
This maintenance-free grass isn't only available for commercial purposes but is perfect for homeowners from Shaker Heights to Strasburg as well so that pet lovers can take advantage of the benefits of artificial turf even on their own property. Caretakers won't have to worry about urine turning spots of the lawn brown or filling the holes of a digger. This maintenance-free grass also offers optimal drainage from rain, urine, or any other liquid with its high rate of drainage. Without standing water, dogs can play on it immediately after it rains, and people won't have to worry about mud being tracked into their homes. One of the best benefits is that it helps prevent the spread of disease and pests since it's an environment free of fleas and ticks, as well as organic zeolite crystals that reduce 80% of the odors caused by the ammonia in pet waste. Whether it's a need for commercial or residential artificial grass, one call to Synthetic Turf Council certified installer SYNLawn of Northeast Ohio can be the first step for homeowners in Alliance and beyond to turn their current home into their dream home.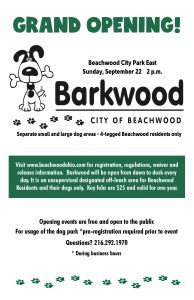 Pets with whom humans choose to share unconditional love return it enthusiastically. Every second is worth it; however, homeowners from Strasburg, Ohio, to Alliance, Ohio, must deal with a variety of problems created by their beloved companion, causing the need for them to invest in synthetic grass by SYNLawn of Northeast Ohio. The benefits of artificial turf provide such a range of features that not only is it a maintenance-free grass, but it also allows pets to frolic immediately after rain, preventing them from leaving muddy paw prints all over the house or car. This Synthetic Turf Council certified installer is elated to have been involved in the Barkwood Dog Park in Beachwood, Ohio. Everyone in and around Shaker Heights, Ohio, who want to take advantage of the features of pet-friendly grass, will love the quality of the artificial lawn options of the commercial and residential grass provided by SYNLawn of Northeast Ohio. Set up an appointment today!
 
SYNLawn of Northeast Ohio
4855 Hills & Dales Rd. NW
Canton, Ohio 44708
330-639-1564
synlawnneohio.com
Facebook Page