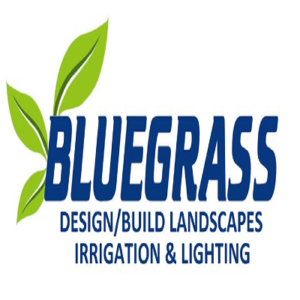 Summer is quickly giving way to fall for those in the Northeast Ohio area, and families from all over are starting to enjoy the cooler evenings outside. After a summer of fun, it's natural for your yard may be in rougher shape than when the season started, which is why families are getting their yard ready for fall!
Here at Bluegrass Incorporated, we can help you turn your dream yard into reality just in time to enjoy the last great weather of the year! There is an abundance of projects that you can do to get your yard in tip-top shape. Sometimes it's best to call in the professionals and we are here for you with our full-service landscaping services and installation of stunning water features!
What are the benefits of a synthetic lawn?
Regardless of how good of a routine you may have for your lawncare and maintenance, upkeep still costs you time and money that could be more effective elsewhere. Have you thought about what you could do with the money you save by cutting lawncare costs all together?
Artificial grass is the perfect way to complete any outdoor living space, and you won't have to worry about watering or mowing grass any longer! Keeping a bright-green grass yard all year-long is next to impossible without constant upkeep. Think about all the time you spend applying weed killer and fertilizer, watering it, and trimming, edging, and mowing it.
Synthetic grass is a great way to put the yard to use in a safe and clean way. Whether you have kids or pets, artificial grass is the solution for which you've been searching for all that mud being tracked into the house and the bugs that infest your yard. With over 25 varieties of synthetic turf to choose from, we want to make sure you're getting the most out of your renovations.
How can you benefit from invisible pet fencing?
We know that the most important aspects of a good yard include practicality and beauty. Whether you have a family full of little kids running around or a pack of dogs to herd, your yard should be a safe haven for you and them. Pet owners know the trouble of keeping their furry friends in check, but do they know about underground pet fencing?
Completely invisible, this pet fencing system will allow you to train your pet to remain in the safe confines of your yard without having to invest in a huge wooden fence. We offer an easy-to-train system that's simple to put into practice for both you and your furry friend. It allows them the freedom to bask in the sun all fall while you can sit worry-free in your home!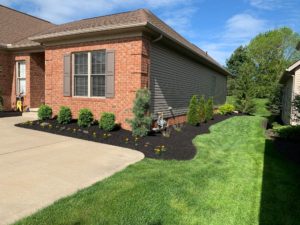 Whether you are looking for fire pit installation or access to our state-of-the-art garden center, we are here to help you sculpt your dream yard. With benefits for the whole family—two legs or four—our incredible team is here to make sure you get exactly what you want for your outdoor living area. Regardless of the projects you're considering, we know that change is an investment, one we are ready to help you make. We are family owned and operated, so we truly do understand how important your home is to you and your family. You should feel confident in your project and the contractor you've chosen for it, which is why Bluegrass Incorporated is here to help!
Bluegrass Incorporated
4855 Hills and Dales Rd NW
Canton, Ohio 44708
330.492.8733
bluegrassincorporated.com/
Facebook