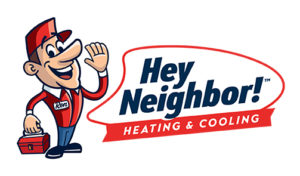 by Fiona Vernon
Every homeowner is aware that severe weather can damage their property, but most of them only worry about hail and wind harming their roof and siding. They don't even consider that lightning can strike, causing extensive damage to wiring and other components, such as the air conditioner. It's already working overtime with the extreme heat typically experienced from Harmon, Ohio, to Massillon, Ohio, and thunderstorms and high humidity can increase that strain it's under. Hey Neighbor Heating and Cooling has been providing communities from North Industry, Ohio, to Canton, Ohio, with affordable AC and furnace repair, seasonal maintenance, 24-hour emergency services without extra fees, and Trane installation for over 30 years. This reputable heating and cooling company can help homeowners lower their utility bills, protect their ACs, and improve energy efficiency. Call 330.875.9300 today or visit their website to get on the schedule.
Whether someone in Massillon loves severe thunderstorms or another in North Industry is afraid of them, everyone can agree that wind, hail, and lightning can cause costly damage. Most people take advantage of the fact that their AC is humming in the background, but working overtime during the extreme temperatures of heatwaves doesn't help when a storm is added to the mix. The humidity and high winds can impact how efficiently an air conditioner performs and even shorten its lifespan. Homeowners can rely on Hey Neighbor to help them protect their AC from sustaining severe weather damage with tips, tricks, and seasonal maintenance. If the AC isn't keeping up with the demands, instead of turning it further down, turn it up to at least 76 degrees and use ceiling and box fans for optimal air circulation. To alleviate discomfort if the humidity is overwhelming an AC, a standalone dehumidifier can work effectively alongside it.
Not only can heavy rain, high wind speeds, and hailstorms make an AC work harder, but inclement weather can also cause physical damage to the outside condenser. This reputable cooling company has suggestions on how to better protect it. Hot ambient air isn't the only thing affecting the AC. The sun beating on it also does, so having it installed in the shade, planting a tree over it, or building a lattice enclosure will help prevent it from working more than it needs to. This approach will help improve a home's efficiency and, in turn, lower the cost of high utility bills. Installing a surge protector will prevent lightning strikes from irreparably harming an AC. Removing yard debris from around the condenser and elevating it to avoid flooding will also protect it; however, one of the best forms of protection is to call Hey Neighbor for seasonal AC and furnace maintenance. They analyze each component of the unit to ensure that there are no electrical or physical issues that can cause illness or future costly issues. They also offer 24-hour emergency services without extra fees when homeowners from Canton to Harmon get into a bind after hours. If their affordable AC repair can't do the job, they also provide high quality Trane installation. Call them for everything heating and cooling related!
Knowing who to call for affordable seasonal AC and furnace maintenance, repair, 24-hour service without extra fees, and Trane installation is half the battle. Families and businesses from North Industry, Ohio, to Harmon, Ohio, can rely on the professional, highly trained technicians at Hey Neighbor. This reputable cooling company helps each client lower their utility bills by improving their home's energy efficiency while offering tips on how to protect their home's AC from severe weather damage. Whether someone in Canton, Ohio, has a unit that can't keep up with the heat outside or another in Massillon, Ohio, had one completely stop working, they can call Hey Neighbor Heating and Cooling at 330.875.9300 for amazing, personal service.
Hey Neighbor Heating and Cooling
Canton, Ohio 44705
330.875.9300
877.247.7661
OH LIC #35083
Website
Facebook Page