The students and staff of MacConmara Academy of Irish Dance have been pretty busy over the last month. In addition to relocating to a new dance studio in Stow, Ohio, this local institution was proud to offer a fun dance workshop led by the talented individuals in Hammerstep. Though the workshop has since ended, MacConmara Academy of Irish Dance has no doubt incorporated some of the group's killer moves in their own Irish dance courses. For those who are interested in becoming a part of this reputable establishment, dance class enrollment is still open at the moment. However, as aspiring dancers from throughout the Medina, Ohio and Cuyahoga Falls, Ohio areas undoubtedly have the same idea, it's best to sign up quickly before their fall dance classes are all full!
For those who are curious as to what MacConmara Academy of Irish Dance has to offer, the dance workshop from Hammerstep is just one example of the great activities that are available at this nearby school. If you've been following America's Got Talent, then you're probably familiar with this popular dance crew and their original style. MacConmara Academy was fortunate enough to host the Hammerstep performers at their own studio, where the guest instructors held an amazing dance workshop that featured Irish dance, tap, and hip-hop. It's safe to say that the students and staff were pretty impressed with what Hammerstep could do!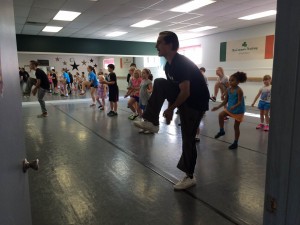 However, that's not all that MacConmara Academy has been up to lately. In fact, they recently moved into a brand-new dance studio in Stow! After having a lot of success at their Hudson location, MacConmara decided to change things up a bit. Now dancers are able to take Irish dance courses from MacConmara's experienced instructors at All About Dance! by Kristen. For over twenty-two years, All About Dance! by Kristen has been serving the community by offering a fantastic dance curriculum that helps to boost self-esteem, foster creativity, and make students gain an appreciation for the art of dance. MacConmara Academy couldn't be happier to join in their mission! Plus, their spacious new dance studio comes complete with amazing floors that are perfect for practicing spins and kicks.
Despite the fact that fall dance classes started after Labor Day, there are still a few openings at each of their locations. MacConmara Academy always welcomes new students, and they encourage all aspiring dancers throughout Cuyahoga Falls and Medina to take advantage of dance class enrollment while it's still available for the fall season.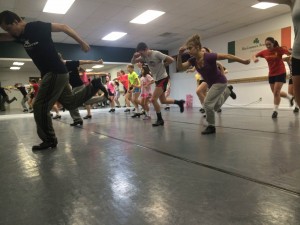 Though MacConmara Academy has already kicked off the fall season with an amazing dance workshop and the opening of a brand-new dance studio in Stow, Ohio, it's safe to say that they have plenty more exciting opportunities for those interested in Irish dance courses. So, if your own son or daughter would like to become part of this wonderful group, consider dance class enrollment! Visit their website at www.macconmaraacademy.com, or call 330.608.6959 for additional information. You can also take the trip from your Cuyahoga Falls, Ohio or Medina, Ohio home to talk to their instructors about fall dance classes.
MacConmara Academy of Irish Dance
Ph: 330.608.6959
www.macconmaraacademy.com
2760 S Arlington Rd
Akron, Ohio 44312
3038 Graham Rd
Stow, Ohio 44224