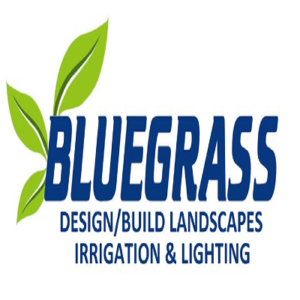 It may be the most wonderful time of year, but you work hard to make it happen that way! You may be running around disorganized and full of anxiety trying to make the holidays everything that you envision for you and the family. You will enjoy the weekend with your family and friends, but next week you will start thinking about the chore of taking all the holiday lighting and decorations down. Perhaps you are the person who waits until the middle of January when you are so sick of it that you must do it, or maybe you take them down as soon as holidays are over.
Taking down the Christmas lights and décor is a chore to which not many people look forward. By the time you do it, you may just throw them in a box to be done with it. Well … we have great news for you! Here at Bluegrass, we will take down your lights and store them in an organized manner so that next year's installation goes smoothly. We also create a design or install them according to the design that you have dreamed up. Call us at Bluegrass at 330.492.8733 to be the envy of the neighborhood.
How can Bluegrass make Canton, Ohio, Holidays Easier?
Your urge to decorate your yard and home for Christmas may have waned as you have gotten older. Lighting is an art that takes great effort. It's fun when the kids are young, but you may not want to do as much between the time they move out and grandchildren come along. Here at Bluegrass, we want you still to love pulling into your driveway and will save you the exhaustion and effort.
We make it our mission to provide commercial and residential decorative outdoor landscape lighting. We create custom designs or take what you have imagined and bring it to life. We perform these tasks hundreds of times a year, so let us do the work for you. It's a process that we perform well and safely, saving you from having to worry about it. We climb the ladders and organize the lights strings that can be so taxing when they mysteriously get tangled.
Bluegrass maintains the display and takes it down!
One of the best parts of calling us is the glory of having one bulb or 10 go out and just picking up the phone. We come out and fix the problem right away! We take the hassle out of the entire process, while saving your energy bills with LED lighting.
January doldrums are a real thing, and you know that you don't want to do anything once they hit. You especially don't want to have to take down the lights and holiday decorations. This means that you just throw them in a box and let them be a problem when November arrives. Stop the cycle by calling us at Bluegrass. We come out and remove all the lights and décor, but that isn't it! We take it all away and store it in an organized manner that allows us to efficiently install it again next year. Instead of climbing wobbly ladders and attic steps, let us take care of it all for you.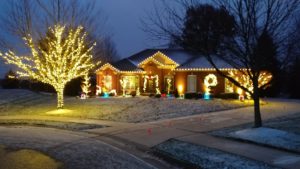 It's awesome having Christmas fall on Saturday. You will be off most of Christmas Eve and not have to go back to work until Monday, but then it's back to the grind and a week of thinking about the overwhelming task of taking down all the décor. It's a confusing being caught between wanting the house back to normal and wanting to continue the festive vibes. Instead of being weighed down under the stress of the holidays, you can rest up and let us at Bluegrass do all the work for you. We install, maintain, take down, and store all residential and commercial holiday displays until it's time for next year.
 
Bluegrass Incorporated
4855 Hills and Dales Rd NW
Canton, Ohio 44708
330.492.8733
bluegrassincorporated.com/
Facebook