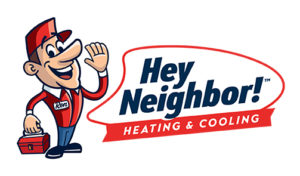 by Fiona Vernon
Snow covers the ground, and Jack Frost shows no signs of leaving any time soon. While trying to endure the winter doldrums, many homeowners from Uniontown, Ohio, to Beach City, Ohio, like to hunker down until they can see the ground again. It's essential to remember to follow safety precautions to prevent indoor fires that are so common in the winter. Hey Neighbor provides affordable furnace maintenance, repair, installation, and 24-hour emergency services while caring about the safety and comfort of each person. They offer a preventative maintenance program that can help increase a furnace's lifespan while improving its efficiency. Whether someone's furnace in Perry Heights, Ohio, stopped working altogether or another in Bethlehem Township, Ohio, just isn't keeping up with the extreme cold, Hey Neighbor is a reputable heating company that has been trusted for over 30 years. Call 330.875.9300 today!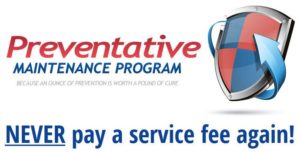 Homeowners sometimes just assume that they will be safe and that nothing bad can happen to them and their family. Hey Neighbor has seen so much in their three decades of service to communities from Beach City to Perry Heights. They love to pass on what they have learned to help to prevent indoor fires that are so common in the winter when people attempt to stay warm. Some of the most common sources of danger include:
Fireplaces

Everyone loves a cozy wood burning fire, but it can be dangerous if certain precautions are not followed. It's best to put all ashes in a metal container outside at least 10 feet from the house. Never burn anything but untreated firewood, and keep the front screen closed. The chimney must also be kept free from debris.

Space heaters

These powerful options are a nice way to heat one area of a home but must have three feet of surrounding space. Some units can reach 100 degrees so it's best to keep them from curtains, paper, and anything else that can catch fire. They should always be turned off when sleeping or not occupying a room.

Gas and electric furnaces

Some furnaces burn gas and release fumes through its vent pipe. Hey Neighbor offers affordable, annual furnace maintenance to ensure its proper function and that it isn't leaking carbon monoxide into a home.
They also check electrical connections and components during the inspection to ensure that nothing is loose and there has been no damage.
Maintenance isn't only the responsibility of this reputable heating company. Each homeowner has their own responsibilities, like changing their air filters and remaining aware of strange noises coming from the HVAC system. These steps can help increase a furnace's lifespan and improve its efficiency; however, even the most diligent homeowners from Bethlehem Township to Uniontown may have a furnace stop working or find that it isn't keeping up with the drop in temperatures. Hey Neighbor not only provides 24-hour emergency furnace services without overtime or weekend fees, but they also want to keep their customers' finances intact with affordable repair and financing options on installation.

Preventing indoor fires year-round is important because so many more are reported in the winter. Hey Neighbor wants to keep everyone from Perry Heights, Ohio, to Uniontown, Ohio, safe and comfortable. This reputable heating company provides affordable maintenance that increases a furnace's lifespan and improves its efficiency. They also provide affordable furnace repair when it stops working or isn't keeping up. They know replacing a furnace isn't the first thing in anyone's budget so they even offer financing on the installation of a new one if it turns out to be the best option. For everything from the basics to 24-hour emergency services, homeowners from Bethlehem Township, Ohio, to Beach City, Ohio, will never call another company again after working with Hey Neighbor.
 
Hey Neighbor Heating and Cooling
Canton, Ohio 44705
330.875.9300
877.247.7661
OH LIC #35083
Website
Facebook Page