While many families have welcomed dogs and cats into their homes, some people prefer more unique pets or simply collect unusual creatures as a hobby. Unfortunately, these individuals have a harder time locating freshwater fish, saltwater fish, live rocks, snakes and other unconventional pets than the more common animals usually offered at shops. Thankfully, Two Turtles Pet Center in Akron, Ohio has become the go-to place for Northeast Ohio residents searching for regular pet supplies and unusual critters. Located just a short distance from the Canton, Ohio and Stow, Ohio areas, this exotic pet store offers a wide variety of pet supplies, as well as animals that aren't available at traditional big box stores. Whether you're on the hunt for dog food, cat treats, reptiles and amphibians, tropical fish, marine fish, pond supplies, live food, invertebrates or corals, Two Turtles Pet Center is your best bet.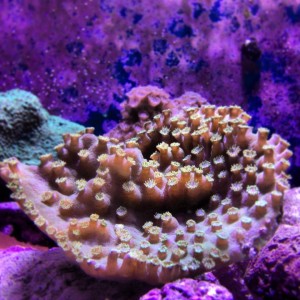 Since 1983, Two Turtles Pet Center has provided the Akron area with an impressive assortment of high-quality, rare and hard-to-find products. Throughout the course of three decades, not only has this exotic pet store become a great resource for collectors and animal lovers, but an anchor in the Highland Square community. Local residents frequently use this shop as a landmark since it's such a popular and well-known spot. Many Stow and Canton natives have walked through the doors of Two Turtles Pet Center to check out their interesting inventory, but if you haven't had the pleasure, then you'll be amazed with what they have to offer!
Dazzling freshwater fish such as Koi and peacock cichlids. Colorful saltwater fish like the true Percula clownfish. Intriguing reptiles and amphibians such as bearded dragons, leopard geckos and poison dart frogs. Beautiful live rocks and other pond supplies. This Northeast Ohio establishment has it all! Everything an aquarium or terrarium hobbyist could possibly want can be found within the walls of this exotic pet store. They even carry a number of invertebrates including crabs, scorpions, tarantulas, crayfish and sea urchins.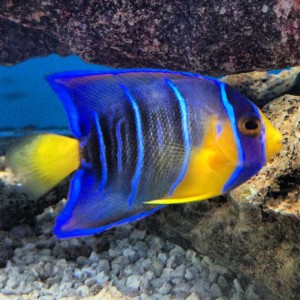 Along with the animals themselves, Two Turtles Pet Center also offers customers a variety of pet supplies for virtually every pet possible. If you're looking for a large bag of dog food, cat food or live food for your reptile, you can pick some up at an affordable price when you visit Two Turtles. And while you're there, you won't be able to stop yourself from taking a tour of their facility, peering in each tank to look over their tropical fish, marine fish, corals and water plants. Even seasoned aquarium and terrarium hobbyists are regularly surprised and delighted by the offerings at Two Turtles Pet Center!

While there may be big box stores around Northeast Ohio that offer animals and pet products, no other business has the fantastic inventory that Two Turtles does. Whether you're an experienced hobbyist looking to incorporate live rocks in your aquarium, a beginner searching for eye-catching freshwater or saltwater fish, or just a dog owner who needs premium puppy food, this exotic pet store should be your first stop. To learn more about what Two Turtles Pet Center has available, visit their Facebook page or give them a call at 330.374.6765. Of course, you'll definitely want to take the trip to see their tropical fish, marine fish, corals, pond supplies, reptiles and amphibians in person! Located roughly half an hour from Canton, Ohio and twenty minutes from Stow, Ohio, it's well worth the drive to see Two Turtles' array of unique products!
Two Turtles Pet Center
760 W Market St.
Akron, Ohio
Ph: 330.374.6765