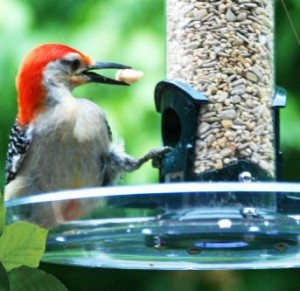 Just as spring weather brings the birds back from their winter migration, summer offers a world of opportunities for the nature lover. Not only is it the perfect time of year to begin working on outdoor projects, but you can also take advantage of specials on home and garden products from various retailers around Summit County, Ohio. And the real treat you have to look forward to this summer? The Bird Store…and More's store anniversary celebration on June 15th! Not only will this shop in Fairlawn, Ohio be offering a wide selection of home and garden gifts at a great price—including comfortable Life is good® clothing and beautiful hummingbird feeders—but you can participate in fun activities, partake in delicious refreshments, and even see a real bald eagle up close! Why not help The Bird Store…and More celebrate 20 years of business by stopping by their store this June and picking up a few quality products for your Canton, Ohio or Richfield, Ohio home?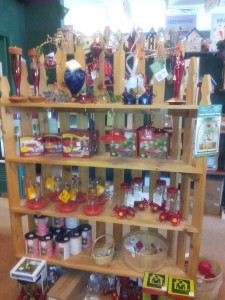 Having spent 20 years providing home and garden gifts to bird and nature lovers throughout Summit County, The Bird Store…and More is thrilled to be hosting their store anniversary celebration this June. As a way of saying thanks to current customers and welcoming new visitors to the store, this Fairlawn retailer will be offering a number of goodies on June 15th. In addition to yummy refreshments and terrific door prizes, The Bird Store…and More will also be offering big savings on their high-quality products! By stopping by their party, you can find impressive deals on basic and decorative hummingbird feeders, bird baths, nesting boxes, garden figurines, kinetic art, and even Life is good® clothing. With t-shirts, hats, mugs and more, you can purchase virtually any Life is good® product you want along with attractive décor for your own backyard!
While this is certainly a fantastic opportunity to share in the joy of The Bird Store…and More's anniversary and find bargains on home and garden gifts, this local shop has one more surprise in store for visitors. When you take the trip from your Canton or Richfield home to Wild Bird Center's store anniversary celebration, you'll have the chance to see the majestic bald eagle in all its glory! The Medina Raptor Center will be attending this special event, bringing with them a beautiful bald eagle and various other raptors. Not only can you learn more about this unique winged-creature, but you can also find out how you can aid this wildlife rehabilitation facility in their quest to save Ohio's wildlife.
With the chance to get affordable hummingbird feeders and Life is good® clothing, win great door prizes, see a bald eagle up close, and congratulate The Bird Store…and More on 20 years of business, you won't want to miss out on this special event. So make sure to stay in the loop by visiting this Summit County, Ohio retailer's Facebook page and website at www.wildbird.com/akr. If you have any questions about their store anniversary celebration or home and garden gifts, don't hesitate to give them a call at 330.869.9453. Just make sure that when June 15th rolls around, you take the trip from your Canton, Ohio or Richfield, Ohio home to their shop. You won't be disappointed!
The Bird Store…and More
117 Merz Blvd
#109
Fairlawn, Ohio
Ph: 330.869.9453