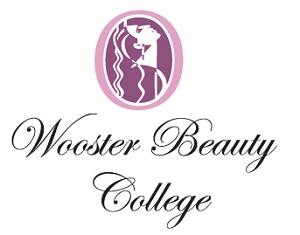 Summertime is here and in full swing in Wooster, Ohio, but many of us are thinking ahead deciding on a career path we can continue with or begin in the fall.  If you would work best in a career that is friendly and in-demand, consider enrolling at Wooster Beauty College.  There, you will receive hairstylist training, manicurist training, and all the other things you need to prepare for a successful cosmetology career.  Through your hands-on learning, the motivating and supportive instructors want to see you become successful.  Just a short drive from your Mansfield, Ohio home and serving the Northeast Ohio area, Wooster Beauty College is where you can become a first-rate salon owner or stylist.
Deciding which career is good for you is very difficult and daunting.  Sometimes, we are afraid of starting school only to decide after a semester that we don't like the field we are studying.  Such uncertainty can often lead us to become perpetual students that feel we are always working toward something better, but we don't know what.  It gets frustrating and discouraging.  There is a great, friendly environment where you can become a professional stylist that is closer to your home in Northeast Ohio than you think.  Wooster Beauty College is there with a clear instructional goal: to grow students into professionally well-trained stylists and/or salon managers with a successful cosmetology career.   As an accomplished student, you will find the transition from the full service clinic there to other area salons and building your own clientele to be smooth.  There is a very high passage rate on state boards, and you will leave with the added knowledge of selling retail products and running a salon business.  Area salons actively seek out graduates with hairstylist training and manicurist training from Wooster Beauty College because of how well-prepared they are to work in a professional setting.
This fall, cosmetology classes start the first and third Monday of each month.  Manicuring classes for the daytime hours begin every 3 months, and for the evening every 6 months.  Prices for attending the college include costs for books and equipment with no additional fees.  There is a full service clinic open to the public 6 days per week in Wooster—just a short drive from Mansfield—where you will gain your real-world experience.  Your mix of classroom training and practical, hands-on learning will be motivating and meaningful.
This summer, while you are basking in the beautiful sunshine, take some time to consider starting your own successful cosmetology career in a friendly, warm atmosphere. Just a short drive from Mansfield, Ohio, at Wooster Beauty College you will be introduced to classroom instruction and hands-on learning.  With the exceptional hairstylist training or manicurist training, you receive there you will be well on your way to creating your own Northeast Ohio clientele or future salon.  Call 330.263.9363 to contact the College and reserve your space in the fall. You can also view their informative website at www.woosterbeautycollege.com.
Wooster Beauty College
700 Winkler Drive
Wooster, Ohio 44691
Phone:  330.263.9363
Website:  www.woosterbeautycollege.com