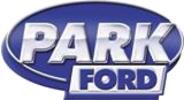 By Fiona Vernon
Old Man Winter has dumped piles of snow from Munroe Falls, Ohio, to Rootstown, Ohio, and even though there may be a small break in weather, grass won't be seen consistently until spring officially arrives. Many people find themselves in the unfortunate circumstance of experiencing an increasing number of vehicle issues with the average temperature in December being about 28 degrees. This not only causes excess wear and tear on any part that relies on the lubrication of fluid, but it also makes heating systems, engines, and transmissions work extra hard battling the snow and ice. Anyone from Tallmadge, Ohio, to Akron, Ohio, looking for a budget vehicle for winter driving can take advantage of the deals on the remaining 2017 Fords at Park Ford's Winter White Sale. This local Ford dealership carries new and pre-owned Ford cars, trucks, and SUVs, that can put drivers back on the road safely when they have experienced irreparable issues with their trusty steed.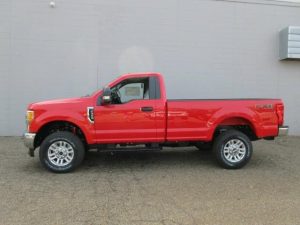 One of the biggest fears of anyone driving along a cold, dark road of Rootstown is to hear a loud clunk followed by the gradual slowing of their vehicle despite a desperate push on the gas pedal. Hopefully it occurs on a stretch of road with good cell service. Drivers must heed the small warnings their vehicle gives off when it is starting to deteriorate so that they can prevent being stuck in an unsafe location. One visit to the Winter White Sale at Park Ford in Tallmadge can accomplish this task. This local Ford dealership is committed to helping anyone find the perfect budget vehicle for winter driving with deals that include anything from a new 2017 Ford Edge SE SUV to a new 2016 Ford F-150 Truck SuperCrew Cab. People will feel like they are getting away with something when they apply for financing at Park Ford and drive away with a fantastic deal on a new 2017 Ford that is discounted to clear the way for the newest 2018 models.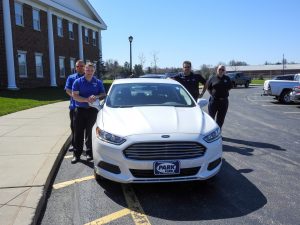 Not only does Park Ford offer deals and fantastic options on new Ford cars, but also on pre-owned Ford cars, trucks, and SUVs for anyone looking for extra deals on a budget vehicle for safe and reliable winter driving. They have a vast array of pre-owned vehicles that are available under $10,000, as well as a wide selection of used vehicles and certified pre-owned Fords that have met specific criteria. Every certified Pre-Owned Ford car, truck, or SUV comes with a 12-month/12,000-mile comprehensive limited warranty coverage, seven-year/100,000-mile powertrain limited warranty coverage, and a 172-point vehicle inspection. They also must meet the criteria of having fewer than 80,000 miles on the odometer and be less than six years old. Anyone from Munroe Falls to Akron can take the short drive to Park Ford to regain confidence in their transportation.
Drivers from Akron, Ohio, to Munroe Falls, Ohio, who are looking for a new or pre-owned Ford car, truck, or SUV can trust the knowledgeable staff at Park Ford in Tallmadge, Ohio. They not only offer a wide variety of the latest models, but those who are in search of a budget vehicle for winter driving can peruse the deals on 2017 Fords at the Winter White Sale at this local Ford dealership. The financing experts at Park Ford can assist in putting anyone in Rootstown, Ohio, and beyond behind the wheel of their dream vehicle with one stop!
Park Ford
400 West Ave
Tallmadge, Ohio 44278
Sales: 888.710.6134
www.parkfordtallmadge.com
Facebook Page