By Fiona Vernon
Snow pummeled the land between North Canton, Ohio, and Bolivar, Ohio, in the beginning of January and will remain in place the majority of the time until Jack Frost decides that he is moving to his next vacation spot. It's one of the most important times of year for over-the-road drivers to think about protecting an important load from the damaging effects of the harsh weather with custom fit truck tarps from Lehman Awning Company. Anyone from Massillon, Ohio, to Wooster, Ohio, looking for truck tarp repair, replacement, and accessories can count on the nearly 80 years' experience that this awning fabrication and installation company has to offer with its semi-truck coverings, steel tarps, and tarp straps. Additionally, it isn't too soon for individuals to start planning their commercial and residential awnings to add style, while regulating their utility bills.
Americans count on truck drivers to keep commerce alive. The winter roads are a trial to get through every year, sometimes extending nights away from home. To avoid unforeseen damage to deliveries, Lehman Awning Company carries a vast array of custom fit truck tarps to protect important loads. Drivers from Bolivar to Wooster may find that their tarps or straps have deteriorated in the weather, and they are need of a few of Lehman's numerous services — from truck tarp repair and replacement to stock or custom fit tarps and accessories. They start with their wide selection of truck tarps in inventory, which include:
16'x20' double reef steel tarps
16'x25' double reef steel tarps
20'x25' triple reef lumber tarps with 6'x10' flaps
24'x26' triple reef lumber tarps with 8'x10' flaps
Then fit any size tarp, at which the custom tarp experts excel. They will even install it:
Steel tarps
Roll tarps
Oil rig tarps
Asphalt tarps
Custom curtains
Side kit tarps
Coil bags
Fracking rig tarps
Mesh trash tarps
Lumber tarps
Stake body truck tarps
Flip tarps
Fitted and custom tarps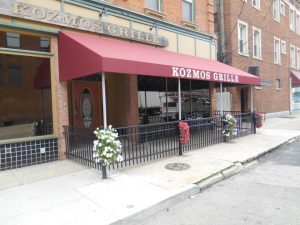 Lehman Awning Company offers the highest quality products for everyone from Massillon to North Canton with a variety of tarps and semi-truck coverings made out of 14-, 18-, and 22-ounce vinyl-coated polyester American-made materials. They are perfect for this time of year, because they are pliable even in cold temperatures, while being resistant to abrasion and other damage. They use #3 heavy-duty rolled rim spur grommets, and the tarps are reinforced at the hems. The 10-ounce tarps are available in 10 colors. They also have other parts for tarps:
Rubber tarp straps
Tarp ropes (cut or full coils)
Roll tarp hardware (rollers, cranks, easy-stops)
Adjustable bows for dump trailers
Tarp repair kits for roadside repairs
It may seem like it's the time of year to hunker down and ride out the winter weather, but it's a great time to start thinking about commercial and residential awnings. Lehman Awning Company has been providing awning fabrication and installation since 1940. Their awnings add class and style to any storefront or home, while withstanding the weather changes in Ohio. They block direct sunrays to help a home's interior remain cool. Their protection helps prevent the air conditioner from constantly running, while providing a shaded area in which to enjoy a beverage on a sunny day.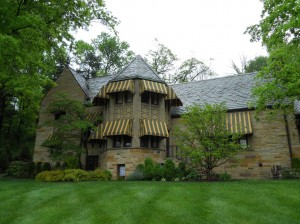 Drivers from Bolivar, Ohio, to North Canton, Ohio, who are looking for truck tarp repair, replacement, and accessories will not find any better knowledge, service, and products than they will at Lehman Awning Company. From an array of in-stock and custom fit semi-truck coverings and steel tarps to tarp straps, this awning fabrication and installation company will help drivers protect their important loads in any weather. Soon it will be time for business and home owners from Massillon, Ohio, to Wooster, Ohio, to contemplate their commercial and residential awning preferences with spring right around the corner. Lehman Awning Company offers decades of knowledge and experience to make their services comparable to no other!
Lehman Awning Company
14633 Lincoln Way West
North Lawrence, Ohio 44666
330.833.4401
www.lehmanawning.net