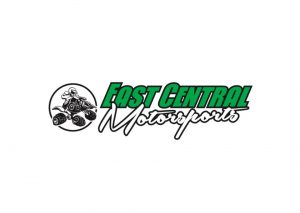 By Fiona Vernon
The temperatures may fluctuate daily from Pittsburgh, Pennsylvania, to Cleveland, Ohio, but the one thing that all residents can be sure of is that the holidays have arrived — meaning it's time to contemplate what to get the kids for Christmas. Instead of buying the same thing year after year, one visit to East Central Motorsports in Kent, Ohio, can be the start of an adventure for those who love the outdoors. This local, family-owned ATV dealer specializes in affordable kids' ATVs, SSR pit bikes, GoKarts, e-bikes, and UTVs. Regardless if someone in Akron, Ohio, needs youth quads, parts or repair, they are an authorized Lifan, Coolster, and SSR Motorsports dealer. In addition to their incredible customer service and already low prices, they are hosting an unbelievable holiday ATV sale for their customers. Anyone who visits or calls East Central Motorsports may do so as a stranger, but they leave as a friend.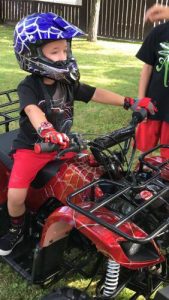 East Central Motorsports in Kent strives to provide everyone from Pittsburgh to Cleveland with the best experience possible when they are searching for affordable kids' ATVs, UTVs, GoKarts, e-bikes, and SSR pit bikes. They excel at making everyone who visits them feel as if they are part of the family, which is much of the reason that many customers return year after year. The other motives include the fact that they have the lowest prices around, offer an impressive amount of ATV parts, and can repair the issues that may arise with one's machine. In addition to this local ATV dealer's impressively low prices, they are having a holiday ATV sale where they will take 10% off all ATV accessories until Christmas, as well as provide a free one-year engine warranty with any ATV purchase. Knowing that people can't always save for the holidays, East Central Motorsports makes it easier on their customers' wallets with their free layaway plan. People of any age love to be able to feel the freedom of the wind in their hair!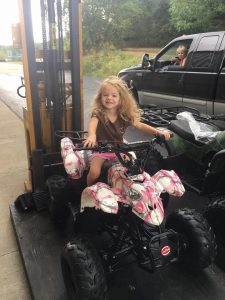 If any parent is considering a youth quad or e-bike for their child, East Central Motorsports is a Coolster, Lifan, and SSR Motorsports dealer — offering a wide selection that will fulfill any recreational or practical necessity. They have Coolster ATV 110cc, 125cc, and 150cc models with a variety of functional and safe features — including remote kill switch fobs, fully automatic transmissions, single cylinder, four-stroke engines, aluminum wheels, front bumpers, and an array of exciting colors. They carry SSR pit bikes that range from 70cc to 189cc full-size bikes. Those in Akron and beyond who may be looking for a practical vehicle to haul products will find all they need in the UTVs and Karts. Where ATVs are better for making quick turns, operating well in tight woods, and carrying small cargo loads, UTVs are more balanced so require less effort to ride and are better for hauling or towing larger, heavier loads.
It's that time of year again, and what better occasion for a parent to surprise their child with a kids' ATV or SSR pit bike from East Central Motorsports in Kent, Ohio. This Coolster, Lifan, and SSR Motorsports dealer already has low prices on their youth quads and e-bikes; however, they know individuals need to stretch their dollar over the holiday season so are having a holiday ATV sale with free layaway for everyone from Pittsburgh, Pennsylvania, to Cleveland, Ohio. Not only does this local ATV dealer near Akron, Ohio, carry affordable pit bikes, ATVs, GoKarts, and UTVs, they also can fulfill all necessities regarding the machines — such as ATV parts and repair. Anyone who has visited East Central Motorsports can attest to the fact that they are the only stop necessary for the best prices, unparalleled customer service, and high-quality machines!
East Central Motorsports
881 Tallmadge Rd.
Kent, Ohio 44240
330.474.7902
eastcentralmotorsports.com/
Facebook Page