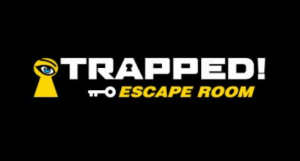 By Fiona Vernon
When a company is hiring to fill a position, they have approximately 45 to 60 minutes to analyze a complete stranger's attitude about business and personal life to determine whether their personality will fit in with the company's agenda and current employee profiles. This isn't a significant amount of time for anyone to get to know the way that a potential candidate may solve a problem that arises. Companies in and around Cleveland, Ohio, with innovative thinking who are modifying their job interview tactics have started employing the use of escape room challenges to discover traits and characteristics that they normally wouldn't be able to identify with a traditional interview. Many businesses between Strongsville, Ohio, and Independence, Ohio, already book corporate packages at Trapped! Escape Room when they are looking for team building exercises, so they understand the value. Not only do these group games offer an alternative to traditional interviews, but they also offer a fun night out when someone in Painesville, Ohio, and beyond, is looking for entertaining things to do. Any company who sees the amazing results from a job interview at Trapped! Escape Room will wonder why they hadn't thought of doing it earlier!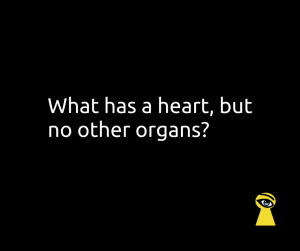 Team building exercises are often used to improve relations between employees and define roles within teams for companies from Independence to Painesville. The goal is to expose and address interpersonal issues among the group to increase teamwork so that the company can run more efficiently. Trapped! Escape Room offers corporate packages that are fantastic for team building exercises. They offer either catered or uncatered sessions that involve a team-building pre-assessment, the ability for a company representative to oversee their group in the escape room challenge, a post-game review in the challenge room, and a team building post-assessment. It also includes an assessment reflection, which is a facilitated discussion of personality profiles and communication styles with group activities, as well as conference space for corporate follow-ups. Many of the participants may already be familiar with the process of escape rooms since the 16 different themed group games found between the four locations of Trapped! Escape Room are a popular fun night out.
The person who must interview people for new positions in any company are finding that typical interviews are not very effective, with the results of 46% of new hires failing within 18 months. Interviewers need to see how their candidates will react under pressure and if they can think on their feet when problems arise or if they need guidance. Are they a leader and do they have a sound ability to comprehend and execute directions? By finding alternatives to traditional interviews, companies in Strongsville and throughout Cleveland can upgrade their job interview tactics to accurately discover a candidate's level of critical thinking, skills, and teamwork ability. Someone may simply know all the right things to say in an interview, but not have the ability to handle the analytical skills required daily in a certain position. Will they get flustered in the 60 minutes they have to work with a team to escape the room or take a calm approach? Do they sit back and let the team do all the work, try to take over everything, or use their skills to contribute to the team? Booking an escape room challenge for one's candidates by calling Trapped! Escape Room can help any company get to know their candidates better!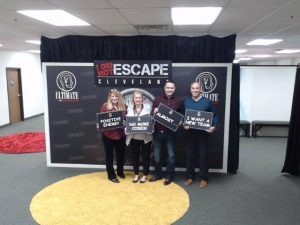 Escape rooms don't have to only be fun nights out anymore. Any company from Strongsville, Ohio, to Painesville, Ohio, can think outside the box and book a corporate escape room challenge package at Trapped! Escape Room as an alternative to traditional interviews. Many of the businesses in Independence, Ohio, and all of Cleveland, Ohio, already understand the benefits that a team building exercise with these group games can offer to a team while saving the world from zombies, so why not use those ideas and apply them as innovative job interview tactics? Escape room interviews can take the contender out of their comfort zone and give the interviewer a better chance of getting to identify how well they will blend with an already cohesive team. Waste no more time on useless interviews and call Trapped! Escape Room!
Trapped! Escape Room
http://trappedcle.com/
info@trappedcle.com
Facebook Page
1796 Coventry Rd
Cleveland Heights, Ohio 44118
6749 Eastland Rd
Middleburg Heights, Ohio 44130
3301 Easy Royalton Rd
Broadview Heights, Ohio 44147
38721 Mentor Ave
Willoughby, Ohio 44094