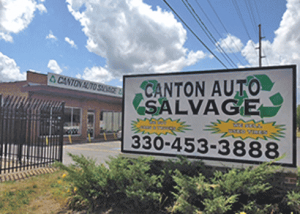 By Fiona Vernon
The skies have opened, releasing a Winter Wonderland from North Canton, Ohio, to Alliance, Ohio, and no one is sure when they will see grass again. Many individuals are conscientious about preparing their vehicles and homes for the deteriorating effects of harsh weather; however, even if they have winterized their car or truck, frigid temperatures and bad habits can cause wear and tear. Drivers from Navarre, Ohio, to Louisville, Ohio, who experience any of the problems that winter may bring can visit Canton Auto Salvage for the affordable used auto parts that can save their clients money and get them back on the road quickly. This local junkyard offers expert knowledge on potential automotive problems in addition to affordable used fenders, transmissions, windshield wipers, batteries, radiators, fuel lines, and so much more. The wide selection of makes and models that can be found at Canton Auto Salvage will cover the most common issues that a vehicle and its owner will experience throughout the winter months.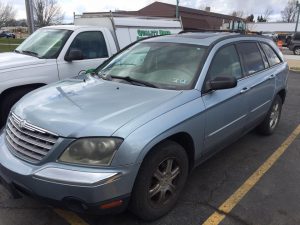 Canton Auto Salvage knows all too well what the most commonly requested auto parts are during the winter months from Alliance to Louisville, especially when the temperatures remain below freezing for a significant length of time. Freezing temperatures pull voltage from batteries, making it harder to start a vehicle when it's below 30 degrees, so having batteries tested before the cold settles in will prevent midwinter battery death. Canton Auto Salvage offers a variety of affordable automotive batteries when someone finds themselves in need of one. Fluids in vehicles will thicken as the outside temperature drops — including oil, antifreeze, power steering, brake, and transmission fluids. One of the biggest issues can be found in thickened transmission fluid, and that can cause considerable issues since the transmission is the part that transmits power from the engine to the wheels. Transmission fluid starts to thicken below 35 degrees and can't run at the expected pace. The gears may slip as the system freezes and if left for long, permanent damage may befall the transmission's expensive components. This local junkyard carries a vast array of affordable transmissions that have arrived unmarred and will get anyone back on the road in a cost-effective manner.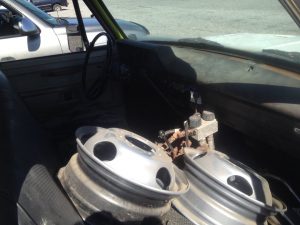 An important fluid that requires changing in the winter is the windshield washer fluid. Individuals who aren't using a fluid meant for subzero temperatures, will not be able to see out of their windshield after it freezes over. Windshield wipers should be changed as soon as they aren't clearing the driver's vision well; however, if snow and ice have damaged them, Canton Auto Salvage has a wide selection for fast replacement. The liquid that people put into their radiators must also be customized to the outdoor temperature. Coolants are great for warmer weather, but using an antifreeze that can withstand the subzero temperatures will prevent cracks and leaks in the components of the cooling system. If a driver wasn't aware of this knowledge and their car dies because liquid froze and expanded in the radiator and its hoses, this local junkyard carries affordable radiators.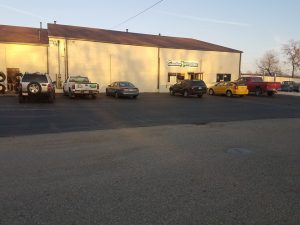 Many people love to warm their car before driving it, and anyone researching the subject will find that mechanics from North Canton to Navarre disagree on what the effective length of time should be that a vehicle is allowed to idle. Studies have found that a few minutes is sufficient to warm the fluids, and if left to idle for long periods of time, it can cause buildup on the spark plugs, making them less efficient. Drivers who have the habit of letting the gas run extremely low in the winter may experience the fact that an empty gas tank can freeze and crystallize, leading to ice in the fuel lines. Canton Auto Salvage comes to the rescue with their wide range of cars that can supply affordable fuel lines when they need replacing. Hitting a patch of black ice or simple overcorrection after a slide on snow-covered roads can lead to minor fender-benders or major accidents that total cars. Anyone who finds themselves in need of used fenders, quarter panels, or bumpers that are in great condition to replace the ones damaged in an accident can peruse the affordable used auto part inventory at Canton Auto Salvage.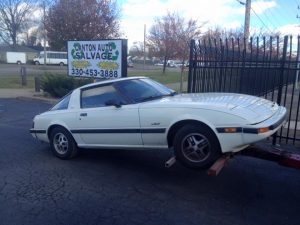 Winter is the season that everyone from Louisville, Ohio, to North Canton, Ohio, learns to simply survive until the spring arrives. Canton Auto Salvage can help anyone in and around Navarre, Ohio, looking to either minimize the amount of damage their vehicle experiences or repair the detrimental effects of the snow and ice with affordable used fenders, radiators, windshield wipers, fuel lines, automotive batteries, and transmissions. Anyone in and around Alliance, Ohio, can take the short drive to this local junkyard for a wide selection of quality, affordable used auto parts that will get them back on the road as quickly as possible.
Canton Auto Salvage
1936 Baldwin Ave NE
Canton, Ohio 44705
Ph: 330.453.3888
Facebook Page