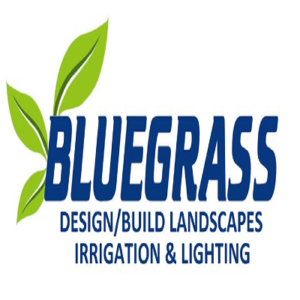 The birds are singing, flowers are blooming, and the sun is showing its face more often. Spring arrived on the calendar over a month ago, but the weather may finally be cooperating. If the warm temperatures have motivated you to get started on the spring outdoor projects on your to get your home ready for summer fun, we can lend a hand here at Bluegrass Incorporated.
We are a local, custom landscaping company that offers everything from spring yard clean up and fresh mulch application to private patio designing and building and irrigation start up. We can help make your outdoor living space a personal space meant to induce relaxation by installing water features, like ponds and waterfalls, as well as landscape lighting, artificial grass, and invisible pet fencing installation to always have your fur baby with you.
How can you spend less time on outdoor spring maintenance?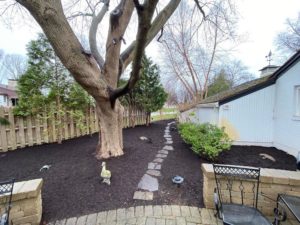 The short and simple answer is to call us at Bluegrass! If you have been staring out of the back window of your house dreading the day you have to pick up old leaves and branches that have fallen from the trees, we are here to help! Sometimes a major overhaul isn't the answer for your situation, but a spring yard clean up and fresh mulch application can be just what the lawn doctor ordered.
One phone call not just helps save you time this year, but also for years to come. We install SYNLawn's artificial turf that looks and feels like natural grass. You will save on lawnmower and weed wacker winterization and fueling costs, as well as not having to replace them when they wear down. You will also save time and stress having to fill holes that your dog likes to dig. He cannot do that with synthetic grass. You will spend more time with your family instead of mowing and trimming every weekend and fertilizing every year.
Is it time for a major overhaul?
Here at Bluegrass, we thrive on helping you create an area that fulfills you. You want to be able to spend as much time with loved ones as possible, and we can help prepare your home for summer entertainment. Maybe the pandemic made you realize that you don't enjoy the look of certain parts of your home and would like to change them.
We can make your backyard an oasis that you can enjoy with friends and family as the world opens back up. Imagine walking outside and strolling along the stone path with an appealing atmosphere created by landscape lighting. You walk to the firepit area surrounded by brick and beautiful foliage with your friends laughing. If it's raining, there's nothing like breathing in the fresh air of the evening under your covered patio. You just have to tell us at Bluegrass about your dream, and we can make it come true.
Something else that we can install in your backyard that will help you enjoy your space is a putting green! When you are an avid golfer who wants to practice even when you aren't out on the course on the weekend with your friends, we customize putting greens to the space and layout of your yard. We also put them indoors. This is also an awesome way to introduce golf to your kids without going to the mini-golf course every weekend.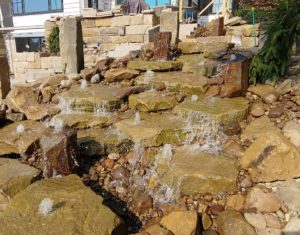 No matter what you want in an outdoor living area, we have the experience to accommodate your wishes. We can make any space kid- and pet-friendly but with an atmosphere that allows you to relax on weekend mornings. Call us at Bluegrass Incorporated to get on the schedule!
Bluegrass Incorporated
4855 Hills and Dales Rd NW
Canton, Ohio 44708
330.492.8733
bluegrassincorporated.com/
Facebook