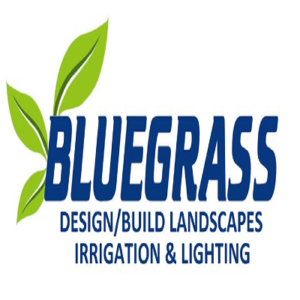 Have you procrastinated taking down your holiday light display outside because it's so cold? When the nicest day is 45 degrees, it usually happens on a weekday and it's dark by the time you get home. Instead of worrying about what the neighbors think or the warning that might come from the homeowners' association, call us here at Bluegrass Incorporated to take down and store your holiday lighting.
Are you a bit late taking down your Christmas lights?
We know that life gets busy and that January being one of the dreariest months of the year makes you just want to stay inside and hibernate. That's why we specialize in Christmas light display design, set-up, removal, and storage. That's right…we even store it all year for you so it isn't in your way. This daunting task take three times as long as necessary because you want to wrap them all nicely so they aren't tangled next season. Do you notice that they are anyway? You won't have to concern yourself when you call us.
It has snowed since you put your lights up right after Thanksgiving, and the roof is icy now. It isn't worth your safety to try to remove the lights. Do you know how many people go to the emergency room because they had a ladder accident? We do…164,000 people are treated every year, and 5,800 of them are attributed to holiday decorating. Don't be that statistic. Your family needs you. We have been serving communities in NE Ohio for three generations, so we have the tools and the experience to ease your anxiety, keep you safe, and make your home beautiful in more ways than one.
Want to create an outdoor oasis?
Your holiday lighting is just one of those things that we can remove from your to do list, we also add beauty and curb appeal to your home with waterfalls and ponds, invisible pet fencing, and custom design and installation of landscaping.
We are here for your all your holiday and event lighting needs; however, we were recognized in the early 1994 for being the largest irrigation installation and landscape lighting company in the area. Our outdoor landscape design service is second to none, and we keep adding new services so that we can be the only contractor you need to call for anything that you need, from landscape design, lighting, and water features, like ponds and waterfalls, to artificial grass and pet fencing.
With the limited amount of sun that we get in this region, we want you to be able to enjoy the outdoors every moment that the sun is out. You won't want to leave your yard when you have it just the way you want it. Imagine walking out on your gorgeous deck to sit under the pergola sipping your tea and listening to the gurgling water of the fountain while your furbaby trounces around freely.
How about invisible pet fencing?
As you gaze upon the lush green grass, you feel worry-free since having us install your invisible fence. You always want your pets to be able to run around and get their energy out and we can help make that happen with the accompanying fully programmable pet fencing collars that have soft, rubber comfort contacts. It's one of the smallest designs on the market and helps your dog adjust to the new underground pet fence.
Whether you need holiday lights taken down or you want to start the plan to revamp your boring lawn into a beautiful outdoor oasis, here at Bluegrass, we are one phone call away. We help design your dream home that makes you proud to pull into the driveway and excited to go sit out back.
Bluegrass Incorporated
4855 Hills and Dales Rd NW
Canton, Ohio 44708
330.492.8733
bluegrassincorporated.com/
Facebook