By Fiona Vernon
The temperatures outside gradually decreasing is an imminent sign that fall is around the corner, with the harsh weather of winter close behind. Beach vacations may be a memory, but crisp evenings sitting by a fire and the colorful displays the trees offer from North Canton, Ohio, to New Franklin, Ohio, are to what many people look forward. Fall is also the time to start thinking about preparing a vehicle for winter by protecting it from road salt and stone chips. Whether a fleet manager is looking for truck graphics or a family man wants to protect his vehicle from ice damage, Graphic Accents offers a solution that accommodates both needs with their vehicle paint protection film. Not only does this local vehicle wrap shop install clear car wraps, but they also excel at color replacement wraps for a new look without the expense of buying a new car. Businesses in Northeast Ohio debating what advertising works to attract new customers can rely on Graphic Accents for logo design and extensive large format printing as well. Commercial and personal vehicle owners alike can call Graphic Accents today to schedule a free consultation on a custom vehicle wrap!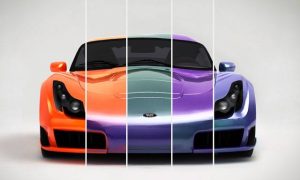 Many people from New Franklin to Wooster love the beauty of snow and nesting by a fire; however, not everyone enjoys driving on ice- and snow-covered roads or dealing with the negative effects of rock salt on their vehicle. People who try to time the last waxing of their car for just before the first snowfall to try to protect their vehicle from ice damage and stone chips will love when they think outside the box and call Graphic Accents about a color replacement or clear car wrap. While the driving is better on roads that have been treated with chemicals and salts, the debris left behind can quickly deteriorate the paint on any vehicle. This local vehicle wrap shop can help individuals prepare their vehicles for winter with a custom vehicle wrap designed to fit the exact specifications of the car, truck, or SUV that they are driving. One of the biggest investments in anyone's life is a car, and Graphic Accents can help every vehicle remain looking like it just came off the showroom floor.

Not only does the vehicle paint protection film from Graphic Accents help maintain the beauty of a passenger car, but the truck graphics can also help to protect a commercial vehicle from road salt. This local wrap shop was established 24 years ago when the owner took the skills he had acquired on pinstripes and custom graphics and evolved to an expanded set of products that offers the most cost-effective advertising when any sized business in North Canton and all Northeast Ohio is deliberating what advertising will work best for them. Graphic Accents offers advanced large format printing and logo design on the best signs, truck graphics, and vehicle paint protection film in order to give the benefit of attracting new customers. Study after study has proven that mobile media advertising with custom vehicle wraps offers the best cost for the best exposure with an estimated six million impressions gained from a truck in only one year. Graphic Accents can customize any design and application requested.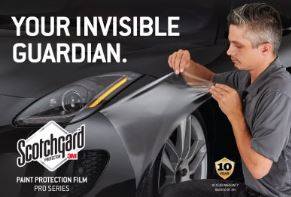 Whether a towing company in Wooster, Ohio, is preparing their towing vehicles for a long, rough winter and want protection from ice damage or the driver of Toyota Camry wants a clear car wrap for protection from stone chips, Graphic Accents can help anyone throughout Northeast Ohio with their vehicle paint protection film. This local vehicle wrap shop offers logo design and possesses advanced large format printers for gorgeous truck graphics that can help attract new customers, as well as color replacement and clear car wraps to prepare any vehicle for winter from New Franklin, Ohio, to North Canton, Ohio. Graphic Accents can install custom vehicle wraps when a company is deliberating what advertising works best for them or to protect any vehicle from stone chips.
Graphic Accents
3554 S. Arlington Rd.
Akron, Ohio 44312
330.896.4700
www.graphicaccents.net/
Facebook Page