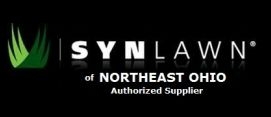 By Gemma Chriss
For most people, the name SYNLawn of Northeast Ohio brings to mind artificial turf—a low-maintenance alternative to natural grass that stays green all year round. However, this Canton-based business recently expanded their already impressive inventory to include fitness flooring as well. The gym floor products available from SYNLawn are ideal for community rec centers, university fitness facilities, private health clubs, and more. Plus, they can even be used in residential applications. A number of establishments throughout the greater Akron, Ohio and Cleveland, Ohio areas have already taken advantage of SYNLawn of Northeast Ohio's new offerings by installing indoor tracks for local athletes. When you consider the benefits of investing in this type of synthetic sports surface, it's no wonder that SpeedTurf™ and TrackTurf™ are quickly becoming two of SYNLawn's most popular products.
The gym floor products recently introduced by SYNLawn are specifically designed for agility training, weight lifting, and aerobic workouts. Unlike many fitness flooring options that are out on the market, SpeedTurf™ and TrackTurf™ are actually engineered to increase performance and speed, a characteristic which appeals to establishments that are frequented by athletes. Constructed with a low-pile blended polyethylene and nylon with a 5mm foam back, SpeedTurf™ and TrackTurf™ each provide a synthetic sports surface that is significantly less abrasive and causes less friction than other nylon-based products offered today.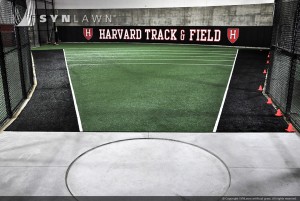 The new fitness flooring options available from SYNLawn of Northeast Ohio are unmatched when it comes to safety as well as performance. Just like the artificial turf this Canton-based business uses in playground applications, SpeedTurf™ and TrackTurf™ are made with a reinforced foam base layer that offers superior shock absorbency to protect against injuries. Athletes running on an indoor track made of this material can continue their training without worrying about the shin splints, muscle fatigue, and other potential issues that can arise from working out on hard rubber flooring.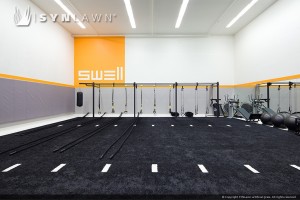 As if that weren't enough, SYNLawn of Northeast Ohio's new gym floor products are incredibly easy to maintain. Composite backing keeps the synthetic fibers in place, providing maximum durability. While other surfaces quickly start to degrade after a few months of frequent use, SYNLawn of Northeast Ohio's products will stand the test of time, and even come with a warranty for clients' peace of mind. Businesses throughout the Akron and Cleveland areas who have already had their new fitness flooring installed also appreciate the fact that this synthetic sports surface can be cleaned and disinfected with minimal effort.
To learn more about the new gym floor products available from SYNLawn of Northeast Ohio, visit www.synlawnneohio.com or their parent site, www.synlawn.com. There you can find additional information about their fitness flooring, as well as their other artificial turf options. Residents around Cleveland, Ohio and Akron, Ohio who are interested in installing an indoor track or other synthetic sports surface in their facility can give SYNLawn of Northeast Ohio a call at 330.492.8733 to speak to a representative.
If you'd like to receive 10% off your first artificial turf installation, click HERE to take a quick survey!
SYNLawn of Northeast Ohio
4855 Hills & Dales Rd NW
Canton, Ohio 44708
330.639.1564
www.synlawnneohio.com