By Gemma Chriss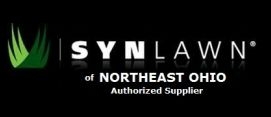 This October, animal lovers throughout Canton, Ohio; Akron, Ohio; and beyond will flock to the Cuyahoga County fairgrounds in order to take part in the 4th annual Cleveland Pet Expo. This highly anticipated event will give visitors the opportunity to sign up for pet adoption, learn about various aspects of pet care, watch agility demonstrations, take in live entertainment, and more. A number of local businesses will be present at the event, including SYNLawn of Northeast Ohio—the official turf provider of the Cleveland Pet Expo. SYNLawn's artificial turf product will be in the agility course as its superior durability and odor control makes it the ideal pet training tool.
Those who are unfamiliar with the line of synthetic grass from SYNLawn of Northeast Ohio will be able to learn about the various applications of this artificial turf at the Cleveland Pet Expo on October 8th and 9th. In addition to offering their product as a pet training tool during demonstrations, this local company will have a booth set up for visitors' convenience. SYNLawn representatives will be available to answer questions about their pet grass and how it can be used in both residential and commercial settings. They can even provide pricing to those who are interested in obtaining such a pet-friendly surface for backyards and/or kennels.
Since residents throughout the Canton and Akron areas are encouraged to bring their pets along to the expo, those in charge of orchestrating the event have taken the necessary steps to ensure that a pet-friendly surface will be in place. Organic zeolite crystals in the pet grass help to eliminate odors from waste, while the synthetic grass itself prevents animals from getting dirty. Those planning on attending the Cleveland Pet Expo with their four-legged friends will also be pleased to learn that the artificial turf provided by SYNLawn of Northeast Ohio allows for a pest-free environment, so there's no risk of potentially dangerous flea or tick bites.
Those who are interested to learn more about the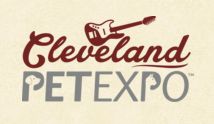 upcoming Cleveland Pet Expo are encouraged to visit the official website for the event at www.amazingpetexpocleveland.com. There they can find additional information about the various exhibitors that will be present at the event, as well as activities scheduled throughout the weekend. Residents throughout the Canton, Ohio and Akron, Ohio areas can also learn more about the official turf provider of the event by visiting www.synlawnneohio.com. Those with questions about the use of this synthetic grass as a pet training tool are welcome to contact SYNLawn of Northeast Ohio directly by calling 330.492.8733.
SYNLawn of Northeast Ohio
4855 Hills & Dales Rd NW
Canton, Ohio 44708
330.639.1564
www.synlawnneohio.com