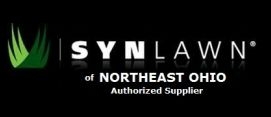 By Gemma Chriss
During SYNLawn's 2017 conference in San Diego, the company announced a new partnership with SPCAI (Society for the Prevention of Cruelty to Animals International) that will hopefully increase the number of pet rescues throughout the country. Since those in need of safe, healthy pet enclosures frequently turn to SYNLawn to take advantage of the manufacturer's line of artificial grass products, the company and their distributors have worked closely with countless kennels, shelters, and training facilities. As a result, SYNLawn has become passionate about spreading awareness regarding the needs of homeless animals. SYNLawn of Northeast Ohio, the manufacturer's top distributor for the greater Canton, Ohio; Akron, Ohio; and Cleveland, Ohio areas, will be doing their part by offering a discount on turf installation to individuals who have adopted animals from shelters and are interested in pet-friendly lawns.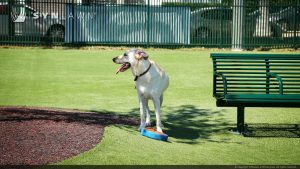 With so many shelters throughout the Akron, Canton, and Cleveland areas at full capacity, the need for caring and responsible pet owners is at an all-time high. SYNLawn of Northeast Ohio hopes to provide prospective pet parents with an incentive to adopt from shelters rather than purchase from pet stores. Right now, this authorized SYNLawn distributor is offering $250 off turf installation to any customer who has rescued a pet from an animal shelter. Those who have taken the pet rescue route will be pleased to learn that they can create a safe, healthy, and comfortable pet enclosure for their four-legged friend at a reasonable price by taking advantage of SYNLawn of Northeast Ohio's incentive plan.
Since SYNLawn of Northeast Ohio's selection of pet-friendly lawn products have been designed with animals in mind, those who opt to have artificial grass installed in their backyard can look forward to a number of benefits. Unlike natural turf that leaves animals susceptible to dirt and pests, SYNLawn of Northeast Ohio's artificial grass line allows pets to enjoy their time outside while staying clean and flea/tick free. Pet owners will also be happy to find that SYNLawn's pet systems utilize organic, odor-absorbing crystals to reduce 80 percent of the odors from animal waste. By taking advantage of the turf installation special offered by SYNLawn of Northeast Ohio, pet rescuers can have a realistic and pet-friendly lawn put in place for an affordable price.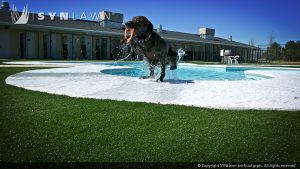 Those wanting to learn more about SYNLawn's work with SPCAI to increase pet rescues should visit http://www.synlawn.com/news/press-releases/synlawn-spca-international-launch-partnership-save-lives/ to read the latest press release. Details about SYNLawn's line of artificial grass products and how they can be used in pet enclosures can also be found on www.synlawnneohio.com. Individuals throughout Canton, Ohio; Akron, Ohio; Cleveland, Ohio; and beyond who are interested in creating a pet-friendly lawn for their new furry family member are encouraged to contact SYNLawn of Northeast Ohio directly at 330.492.8733 to find out how they can receive $250 off turf installation.
SYNLawn of Northeast Ohio
4855 Hills & Dales Rd NW
Canton, Ohio 44708
330.639.1564
www.synlawnneohio.com