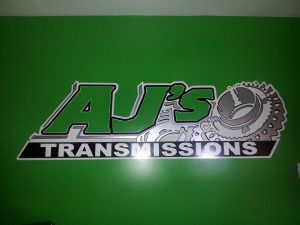 By Fiona Vernon
The first snowfall of the season is a beautiful sight to all who witness it, but by the time the holidays have passed, residents of Akron, Ohio, and Massillon, Ohio, begin to wonder when they will see the green of the grass again. Plow truck drivers are reaching the point of exhaustion and are happy to receive small breaks from Mother Nature between snow accumulations. Someone in Fairlawn, Ohio, may have already experienced some issues with the 4L80-E transmission in their GMC 2500 series 4×4 or another person in Cuyahoga Falls, Ohio, with the 4R100 in their Ford F-250; however, any of these drivers can call AJ's Transmissions when they are experiencing four-wheel drive problems, or their overdrive light is blinking. Anyone who may be looking for affordable snow plow truck transmission remanufacturing, repair, or replacement will love the accommodating customer service and reliability they will find at this local transmission shop.
AJ's Transmissions has been serving the Akron community and beyond for over 25 years with their affordable transmission remanufacturing, repair, and replacement on everything from foreign and domestic vehicles and 4×4 diesel trucks to high performance racing vehicles. Snow plow truck transmissions are expected to perform in extreme environments and this local transmission shop has witnessed overheated torque converters and anything plastic becoming a blob, with every bushing discolored. Manual transmissions will stand up to the rougher expectations people put on them going from forward to reverse better than old automatics; nonetheless, newer automatic transmissions are extremely convenient and should have no problem maintaining an operative temperature since they are built so well. Individuals from Fairlawn to Massillon who can get their vehicle to AJ's Transmissions will receive a free diagnosis and estimate.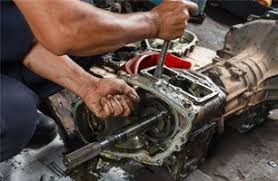 Anyone in Cuyahoga Falls and beyond who finds that their overdrive light is blinking can be sure that the truck is indicating a problem exists somewhere in the transmission, whether it's a solenoid, a sensor, or anything in between. One visit to AJ's Transmissions will allow them to quickly pull the tranny codes to see what the specific problem might be, and they do this all for free! Others who could be experiencing a four-wheel drive problem, such as it not engaging properly or being stuck in 4WD while the engine is running, can call this local transmission shop for their extensive experience in affordably determining and solving the issue. Does the transmission have a burnt smell, or the color of the transmission fluid is brown or dark? Is there a strange noise or vibration while driving, and is one's Ford F-250 shifting harder or taking longer to shift gears? All of these indicate that there could be an issue.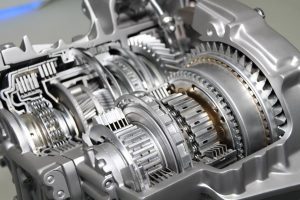 Anyone from Fairlawn, Ohio, to Massillon, Ohio, who finds themselves exhausted after plowing hundreds of driveways and parking lots only to discover that their overdrive light is blinking or that they are having four-wheel drive problems will take solace in knowing that AJ's Transmissions will give them a free diagnosis and estimate. This local transmission shop specializes in providing affordable transmission repair, remanufacturing, and replacement for the Akron, Ohio, community and beyond, especially for those with snow plow truck transmission issues during this grueling winter. Individuals in Cuyahoga Falls, Ohio, and beyond will have peace of mind knowing that AJ's Transmissions is out there to get them back on the road as quickly as possible.
AJ's Transmissions
2042 East Waterloo Rd
Akron, Ohio 44312
330.896.1664
ajstransmissions.com/
Facebook Page