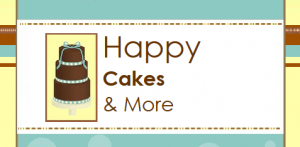 When planning a birthday celebration for your loved one in the Aurora, Ohio or Hudson, Ohio area, you want to make sure every detail is perfect—especially when it comes to the cake! Unfortunately, store bought cakes can be dry, taste stale, or lack the customization you want the cake you choose to have. Furthermore, your flavor choices could be very limited. At Happy Cakes & More, you can choose from a variety of different cake flavors, sizes, colors, and more to create the custom birthday cake you want for the celebration you're hosting at your Solon, Ohio residence this year!
Best of all, these custom birthday cakes are freshly baked and crafted from the finest local ingredients available to give these delicious desserts the great taste you've come to love. For smaller events – or to obtain a larger variety of flavor options for your party guests – know that Happy Cakes & More in Twinsburg, Ohio also makes custom birthday cupcakes! Did you forget to order the cake you need for the birthday party you're hosting? Should you forget to order the cupcakes or cake, be sure to stop by Happy Cakes & More to pick up one of their ready-made birthday cakes!
By keeping these ready-made birthday cakes available at their shop, Happy Cakes & More makes it easier for the busy individual to swing by and pick up a last minute dessert for their special event. Because these "To Go" cakes are left free of script, you can have the professional bakers of Happy Cakes & More write what you need on the cake of your choosing to accommodate your celebration.  Need a few small desserts in a hurry for a birthday event in the Solon, Aurora, Hudson area? Although they may not be quite as customizable as their "To Go" cakes, Happy Cakes & More keeps a variety of freshly baked cupcakes in stock for you to choose from as well.
In fact, many individuals are choosing to invest in custom birthday cupcakes instead of a full cake because of the versatility these smaller desserts offer. After all, cupcakes ensure everyone gets an even amount of cake that hand-slicing a cake doesn't always allow. Cupcakes can also allow you to provide your guests with a larger variety of classic and specialty flavors to accommodate their personal preferences!
At Happy Cakes & More in Twinsburg, the custom birthday cakes they offer can be just as versatile in flavor as the cupcakes they craft for special events. Some of the unique and popular flavor combinations you can obtain these desserts in include:
Almond Cake with Raspberry & White Chocolate Ganache
Mocha Chocolate Chip Cake with Mocha Chocolate Buttercreme
Red Velvet Cake with Cream Cheese Buttercreme
Banana Cake with Cream Cheese & Chocolate Ganache
And More!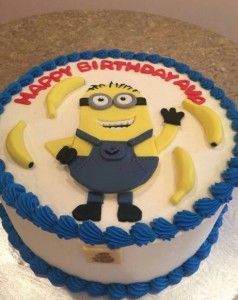 To learn more about the custom birthday cakes and cupcakes Happy Cakes & More can create for your celebration, pay a visit to their bakery in Twinsburg, Ohio. Here, you can speak to one of their friendly bakers about the ideas you have for your custom birthday cupcakes or cakes and the flavors you would like used in their creation. Do you have a unique cake design in mind for the celebration you'll be hosting in the Aurora, Ohio or Hudson, Ohio area this season? Photo cakes, 3D cakes, and more can all be crafted by the professional bakers of Happy Cakes & More in Twinsburg, Ohio. You can even couple the custom cake you have created with specialty cupcakes to provide your party guests with even more dessert options! Don't forget, Happy Cakes & More also offers ready-made birthday cakes and cupcakes for those who need a dessert for their celebration in a hurry. If you're from the Solon, Ohio area and would like to learn more about this local bakery and the desserts they offer, visit www.happycakes268.com. Otherwise, feel free to stop by their physical location or call 330.963.0082 to speak to one of their knowledgeable staff members today!
Happy Cakes & More
2658 E. Aurora Road
Twinsburg, OH 44087
www.happycakes268.com
330.963.0082
Find them on Facebook!