Summer reminds everyone with commercial refrigeration and ice making equipment just how important these assets are. Rising temperatures require constant production and interruptions quickly prove problematic. Restaurants, hospitals, and equally busy entities near Canton, Ohio and Massillon, Ohio rely on Miller's Refrigeration for clean and check services to avoid this inconvenient fact. Experienced in selling and servicing essential equipment by top brands, the Akron, Ohio company can provide, maintain, repair, and replace Manitowoc, Follet, and Stoelting machines among others.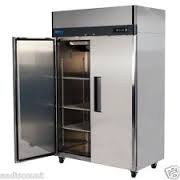 Depending on your industry, your refrigeration and ice making needs may revolve around a commercial ice maker or perhaps a frozen ice cream machine. Each can be as pivotal to federal employees as they are to diner owners. Of similar necessity are a reach-in cooler to a storeowner and a walk-in cooler to a poultry plant manager. Each has products to protect, NSF standards to meet, and an ally who understands in Miller's Refrigeration.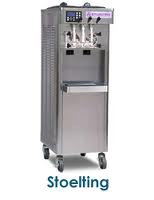 While product safety is likely instilled in business owners and operators, NSF standards can be cumbersome to keep up with. With particulars surrounding everything from the proximity of evaporator coils to food contact surfaces as well as ambient temperatures that differ per machine, it helps to have the occasional expert review. And by that we mean an expert who works for you versus a regulator authorized by ANSI to evaluate your compliance, or lack thereof, with ever-evolving NSF standards.
This is part of the reason why a myriad of companies near Canton and Massillon set regular clean and check appointments with Miller's Refrigeration. Per the commercial refrigeration experts' 40 years of providing and maintaining refrigeration and ice making equipment, they are masters of shifting specifics you may not have time to monitor. They can, for instance, tell you whether your display refrigerator is an NSF Type I or Type II upon sight. And they can also ensure that it is maintaining the required ambient temperature of 75 degrees or 80 degrees, respectively.
In addition to averting regulatory woes, clean and check services by the experts in Akron protect investments and profits. It goes without saying that refrigeration and ice making machine purchases are not intended to be annual expenses. Instead, a commercial ice maker like a frozen ice cream machine, coolers, and refrigerators are designed and expected to last. Yet, no manufacturer – not Manitowoc, Follet, nor Stoelting – advises owners of their machines to plug them up and forget them. Rather, they suggest regular maintenance. As does Crown Tonka, Turbo Air, Lanear, Hoshizaki, and the other respected brands that Miller's Refrigeration supplies and sustains.
No matter the purpose your commercial refrigeration and ice making equipment serves, clean and check maintenance by Miller's Refrigeration supports optimal, NSF-approved operations. And once you have purchased machines by Manitowoc, Follet, Stoelting, or another manufacturer, protecting your investment and the profits it provides is simply smart business. To see all of the machines that the team at Miller's Refrigeration can help you obtain and maintain, visit millersrefrigeration.com. Should you have any questions or care to discuss how to fit your needs into your budget, feel free to call 330.784.4527 and consult the experts today!
Miller's Refrigeration
2215 E Waterloo Road #402
Akron, Ohio 44312
330.784.4527
millersrefrigeration.com