By Gemma Chriss

For those outside the cosmetology field, the various methods used to dye a person's hair from one shade to another can be quite confusing. Trends tend to change each season, with terms like "balayage" and "ombre" vanishing as quickly as they appear. Fortunately for residents throughout Mogadore, Ohio; Hartville, Ohio; Massillon, Ohio; and beyond, Scott Talbot Salonspa strives to educate clients on the different hair-coloring services they offer. At each of their locations in Canton, Ohio and Akron, Ohio, this reputable hair salon employs a team of professional colorists who are well-versed in the latest techniques and knowledgeable about the best salon-grade hair products on the market. Anyone who is interested in changing their look or protecting their current shade with an anti-color fading treatment will find Scott Talbot Salonspa's staff to be an excellent source of information.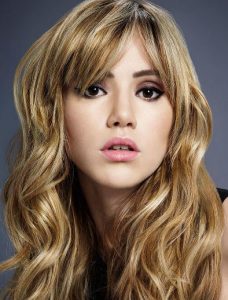 Having been a professional colorist for over a decade, Staci Oliver of Scott Talbot's Canton location has performed a number of hair-coloring services for clients throughout the years. As with most individuals who choose to enter this line of work, Staci's favorite aspect of her job is helping people to feel better about themselves by achieving a desired look. Those who schedule an appointment at this local hair salon usually bring along a photo of the cut, color, and/or style they want. In order to ensure the best results, this professional colorist asks each client what they like about the picture and what level of maintenance they're comfortable with. She then takes the client's skin tone and eye color into consideration before making a recommendation.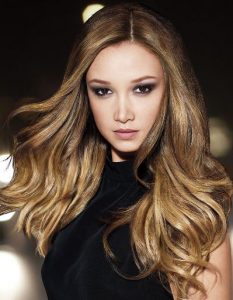 Oftentimes a client will have a specific look in mind without knowing the name of the technique used to create it. This isn't a problem, as Staci and the rest of the team at each of Scott Talbot's locations are happy to describe the many different hair-coloring services that are available. While most people understand all-over color, it's when various shades are mixed in that things can get complicated. Balayage, for example, has seen a resurge in popularity over the last year. Unlike traditional highlights that are made using foils, balayage requires colorists to hand paint the strands for a subtler, more natural look. Since the colors are blended together seamlessly, it's an excellent choice for those wanting something low maintenance. Sombre and ombre styles are also in high demand at hair salons like Scott Talbot Salonspa as they provide the look of sun-kissed hair. However, while ombre features as many as ten different shades from dark to light, sombre usually consists of only 2 different shades for a more subtle ombre—hence the name "sombre." Another hair-coloring service that is frequently requested by clients is babylights. Like traditional highlights, babylights are created by using foils. The difference is that the foils are much smaller in size, resulting in bright, natural-looking strands that mimic the appearance of hair in its youth.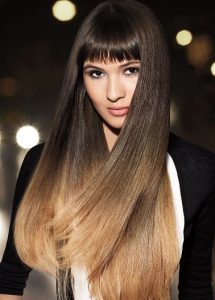 Though Staci enjoys using any technique that allows her to provide a client with healthy, pretty hair, she's especially fond of balayaging as it gives her the opportunity to play around with light placement and express her creativity. Most clients would agree, as the current trend is soft, natural hair color. During the summer months, many people desire the blonde, beachy look that's so often seen in magazines. Once the fall season arrives, the quest for warmer shades brings individuals back to the hair salon for a rich gold, auburn, or chocolate color. However, Staci notes that there are several individuals on the other side of the spectrum who like to experiment with pastels and other dramatic colors. Thankfully, there are plenty of ways to extend the life of one's color.
According to Staci and the other professional colorists at Scott Talbot Salonspa, there are a few things that clients can do to retain their new color as long as possible. For starters, individuals should wait a couple of days before shampooing so the dye has ample time to set. Since hair grows half an inch per month on average, clients are also encouraged to schedule an appointment for maintenance every eight weeks. Finally, those with color-treated hair should invest in salon-grade hair products as they're designed to protect strands between coloring sessions. Anti-color fading treatments from brands such as Pureology, Redken, and Gem Lites are frequently recommended to those who visit Scott Talbot Salonspa. Residents throughout Mogadore, Massillon, Hartville, and beyond with color-treated hair are can stop by either location to pick up a shampoo and conditioner set.
Those interested in changing their look for the season are encouraged to take advantage of the hair-coloring services and anti-color fading treatments that Scott Talbot Salonspa has available. This local hair salon even offers additional information about their professional colorists online at www.scotttalbotsalonspa.com. Individuals throughout Mogadore, Ohio; Hartville, Ohio; Massillon, Ohio; and beyond can contact one of Scott Talbot Salonspa's two locations to schedule an appointment, or drop by to peruse the selection of salon-grade products they carry.
Scott Talbot Salonspa
www.scotttalbotsalonspa.com
4080 Fulton Dr
Canton, Ohio 44718
Ph: 330.494.2030
1041 E Turkeyfoot Lake Rd
Akron, Ohio 44312
Ph: 330.896.3476