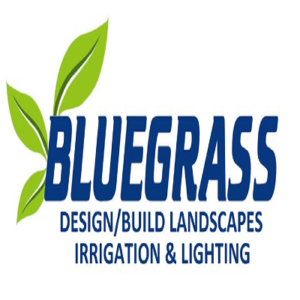 Your backyard is a powerful, important place for any family regardless of the season. We know you spent the summer using your yard to its fullest potential and enjoying every feature that it has to offer. We also know that summer is coming to a close, and we want to help you wind down into fall the right way—the Bluegrass Incorporated way — with landscape lighting and irrigation system installation!
Our story
We have been an established landscaper since 1994 and were already considered the largest irrigation installation and landscaping company in the Northeast Ohio region within two years. We are family-owned, operated, and are now three generations deep in the landscaping business. Continuing to grow and improve for more than twenty years, we truly are a contractor on whom you can depend. We want to help you improve your property in time for fall with our more-than-qualified staff and a full 2-year warranty on our products and labor! As a nationally certified irrigation contractor and partner with the national irrigation association, you can be confident that your land is in the most capable of hands.
Our Services
Customizing your outdoor area has the potential to be both thrilling and exhausting. Our high-quality and efficient team here at Bluegrass Incorporated knows how to guide you through the design process so that you are getting exactly what you need without being overwhelmed or stressed. Making a home improvement to your yard is an investment, and we want you to have confidence that your choice is the right one! We take pride in the work that we do, and we want you to feel the same way every time you take a step outside!
Lighting in an outdoor area, especially when the sun sets, can truly set the mood for either a quiet evening at home or a night of entertainment. You don't have to spend thousands of dollars and hundreds of hours painstakingly trying to set up an attractive yard! Here at Bluegrass Incorporated, we specialize in landscape lighting to accentuate your home's outdoor features. Illuminated landscaping and other architectural lighting features can not only enhance the beauty of an area but also increase safety and security. Our high-quality lighting products stand strong under year-round weather conditions and promote longevity, so you don't have to worry about the hassle of daily maintenance.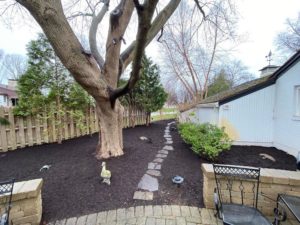 Irrigation installation is another area of expertise for us, as our professional irrigators are prepared to install only the most reliable and efficient sprinkler systems to your yard. A green, healthy lawn is the first impression guests will perceive from your home, so we understand how important it is to maintain a healthy yard. Our underground sprinkler system keeps any unappealing water equipment out of sight while still being as efficient as possible in distributing water evenly around your property! After a design phase, in which we will discuss your vision and how we can implement it, we can install your irrigation system and turn your dream yard into a reality.
Contact Us Today!
We understand that outdoor projects can be intimidating, especially if you just aren't sure where to start. That's why our design professionals are here to help you plan your dream outdoor area and make it into a reality. Professional landscaping is one of the quickest ways to add value to property without any large and costly home renovations. We want to help you fall back in love with your home this season! There are no limits to what we can create together!
Bluegrass Incorporated
4855 Hills and Dales Rd NW
Canton, Ohio 44708
330.492.8733
bluegrassincorporated.com/
Facebook