If your job requires you to go out of state for an extended period of time, chances are that you'll be unfamiliar with the area. That being said, it's important that you take the time to check out the area you'll be living in so you know where to go for things like groceries, laundry services, takeout, and ice cold beer. For those who are now staying in Dennison, Ohio or anywhere in the southern part of Tuscarawas County, Ohio, alcohol and tobacco products can be found by taking a quick trip to the local liquor store and tobacco shop in downtown Uhrichsville, Ohio—Smokers Paradise. Not only does this nearby establishment have a large wine, beer, and liquor selection, but they also carry products such as pre-paid cell phones for your convenience.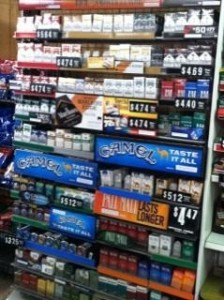 If you're living in Dennison for the time being, you've probably searched all over the Tuscarawas County area for alcohol and tobacco products. Despite the convenient location of Smokers Paradise, many newcomers to the area are unaware of this Uhrichsville establishment and everything they offer. However, if you've been craving an ice cold beer or a good mixed drink, there's no other place that can compete with this local liquor store's extensive inventory and affordable pricing.
As far as alcohol and tobacco products go, Smokers Paradise has virtually everything you could want. Ice cold domestic beer? Check. A large wine selection from both local and out-of-state wineries? Check. A wide array of liquor including tequila, vodka, whiskey, rum, gin, brandy, and more? Check. This local liquor store even carries bags of ice and drink mixes for a one-stop shopping experience. Plus, Smokers Paradise has some of the most reasonable pricing for beer, liquor, and wine in the area.
However, the tobacco shop side of things is no less impressive. Smokers Paradise offers a wide assortment of cigarettes and cigars. There are also cigarette tubes available for those who prefer to roll their own. And if you're in the process of switching to electronic cigarettes, you'll be pleased to learn that Smokers Paradise offers a number of kits, disposables, and liquids.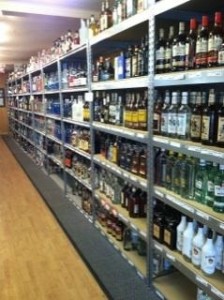 Though Smokers Paradise is best known as a liquor and tobacco shop, they also provide customers with a variety of products and services for their convenience. For instance, pre-paid cell phones from Page Plus are available if you broke your own or want to avoid roaming charges. If you need a place to pay all of your utility bills, Smokers Paradise allows you to do just that. And if you need to send a money order or cash in all of your change, you can do so by stopping at the register or using their in-store Coins to Cash machine.
With everything that Smokers Paradise has to offer, it's no wonder they're the premier local liquor store and tobacco shop in the area. So, if you're new to the Dennison, Ohio or greater Tuscarawas County, Ohio area and in need of an ice cold beer, pre-paid cell phone, e-cig, or money order, Smokers Paradise is the place to go. Take the short trip over to their store to browse their large wine selection and as well as their other alcohol and tobacco products. You can even take advantage of their convenient drive-up window if you'd like.
Smokers Paradise
Ph: 740.922.8707
225 E 3rd St
Uhrichsville, Ohio 44683