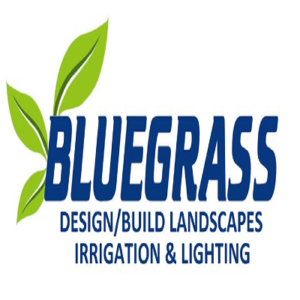 It really is the most wonderful time of the year. You might be busy, but you love the nostalgia and generosity that comes with the holiday season. You want to be able to keep that feeling alive instead of becoming overwhelmed, and we want to help ease your stress here at Bluegrass Incorporated. You're wondering how that would be possible. We take away the anxiety of the added tasks of decorating the exterior of your home.
You love pulling onto your street and seeing your house all lit up in holiday cheer. It makes you smile every time you pull into your driveway, but it takes a great deal of time to complete all the decorating that you love so much. We provide premier holiday and event lighting services for Canton, Ohio, and its surrounding areas. We do so much more than just put up your holiday lights. We also take them down at the end of the holiday season and store them so that you don't have to worry about them next year. Delegate your holiday projects with one phone call to us here at Bluegrass.
Bluegrass takes care of all holiday lighting?
We do! Unless you are extremely organized at the end of the holiday season, one of the tasks that take the most time and is very frustrating is untangling the Christmas lights that you are going to hang up. It seems like no matter how hard you try, they are still just as tangled the next year. Let us do it for you!
We start by sitting with you and designing a lighting display together. We want you to be happier with your lights than you have ever been, so we do exactly as you require. If you want our input, we offer that as well, since we have acquired many years of experience.
We wrap bushes and line driveways with lights and other décor. We can place lights high up in trees if that's what you love. We will hang them from the eaves and gutters so that you don't have to. We have all the safety equipment that you might not keep on hand. There are more than 5,800 injuries from falling each season because of trying to decorate for the holiday season. Even scarier is that 43% of those injuries are from falling from ladders. Let us help you stay safe by hiring us to install your lights and décor.
What do we do at the end of the season?
Simply put, we don't want you to do anything about your lighting. We will come and take everything down for you! It really doesn't get any better than that! If you think that you don't have the motivation or time to put everything up, it's even worse when it comes time to take it all down. That's why we do it!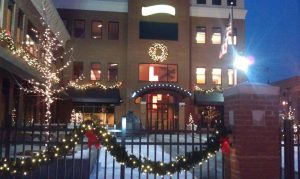 We offer the whole package of custom Christmas light display set-up and removal. You wonder if we put it away for you. We take it one step further than that by storing it for you. We store it to keep it safe and organized. You won't have to find the best way to put away the lights because we do it all for you!
Let us at Bluegrass Incorporated take one of the most time-consuming aspects of the holidays off your plate with our affordable holiday lighting installation, take down, and storage. We are licensed and insured so you know that we are following all the safety rules to keep everyone happy and smiling all season long!
 
Bluegrass Incorporated
4855 Hills and Dales Rd NW
Canton, Ohio 44708
330.492.8733
bluegrassincorporated.com/
Facebook