By Fiona Vernon
Detail markings are widely used to ensure traceability for enhanced health and safety, regulatory compliance, quality control and logistics, and for branding purposes. Seco Machine businesses are not only cast urethane parts producers, such as Seco Urethane, for a wide range of industries, but they also use state-of-the-art laser etching equipment to mark products according to the specifications required by each customer from Cleveland, Ohio, to Canton, Ohio. Laser etching is an exceedingly fast and consistent method, applying low stress to parts while applying detailed graphic images. This local machine shop is a division of the A. Stucki Company and provides laser etching services on everything from metal to non-metallic surfaces for dealers from Pittsburgh, Pennsylvania, to Akron, Ohio, for a very low cost with quick turnaround. Whether a company needs a comprehensive contract manufacturing partner for prototype production, gift laser etching, or product marking services, Seco Machine can help solve the needs of any industry.
Seco Machine, a segment of the A. Stucki Company, not only provides comprehensive contract manufacturing with a vast array of services, but they also offer their laser product marking services as a stand-alone capability to organizations from Canton to Pittsburgh. This local machine shop's laser etching on metallic and non-metallic surfaces is ideally suited for a vast array of applications — including parts and materials suppliers looking to serve new markets that require product marking services, users of other marking services who want to consider the advantage of laser etching, users of laser etching services who want to consider a new motivated supplier, and gift dealers from Akron to Cleveland who would prefer a nearby source for gift laser etching services. Seco Machine can apply detailed graphics on virtually any surface at a cost that can accommodate a vast array of budgets.
Laser etching services are a process by which Seco Machine applies a laser beam from an energy source above the target, which is secured in a housing that fosters accuracy and repeatability. It physically removes a surface layer of material in a fraction of a second in a specified depth to expose an image that they eye can view. Their advanced laser etching process can be used on a vast array of surfaces — including rubber, plastic, wood, leather, glass, acrylics, and stone. Some of the applications to which it can be applied are food packaging products, measurement and storage tools, and framing material. It can also be applied to rubber and plastic industrial parts, as well as custom cast urethane parts. Customers can benefit from quick turnaround of prototype production as well since the cast urethane parts producer, Seco Urethane, is located in the same facility. Laser etching has become an essential tool in inventory control and tracking, part identification, as well as loss prevention, and Seco Machine is a reliable affiliate with whom any industry can partner!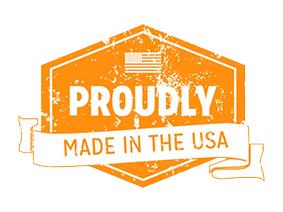 Whether a small local jewelry store in Canton, Ohio, is looking to add gift laser etching to their repertoire or a large industry in Akron, Ohio, requires customization of their product, A. Stucki Company division, Seco Machine, provides laser etching on metallic and non-metallic surfaces. They work in conjunction with cast urethane parts producer, Seco Urethane, for rapid turnaround on in-house products. This local machine shop is not only well renowned for their reliable comprehensive contract manufacturing and prototype production, but also their product marking services that can now be obtained for standalone purposes. Any industry from Cleveland, Ohio, to Pittsburgh, Pennsylvania, can count on the precision and accuracy of the laser etching services that they will find with one phone call to Seco Machine.
Seco Machine
7376 Whipple Ave. NW
North Canton, Ohio 44720
330.499.2150
secomachine.com/
Seco Urethane
7376 Whipple Ave. NW
North Canton, Ohio 44720
888.696.9744
http://secourethane.com/
A. Stucki Company
360 Wright Brothers Drive
Moon Township, Pennsylvania 15108
stucki-industrial.com/