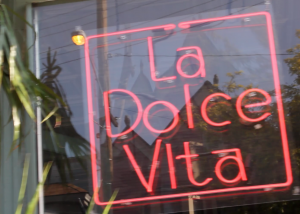 By Fiona Vernon
It's the time of year when people from Shaker Heights, Ohio, to Beachwood, Ohio, get restless from being indoors so much due to the colder temperatures. At some point, they just don't want to see the inside of their own homes anymore, no matter how eloquent they may be. When anyone from University Heights, Ohio, and beyond decides that it's time to leave their house for relaxation and authentic Italian cuisine with their friends or family, the only place that can satisfy a craving for the best fresh handmade pasta is La Dolce Vita Bistro. The staff and even the owner will treat each patron as if they are the most revered family in all of Cleveland, Ohio's Little Italy. From their homemade wedding soup and Italian wines to their fantastic eggplant parmesan and decadent Dark Chocolate Raspberry Torte, this local Italian restaurant will not disappoint in their high-quality fare, as well as their ability to entertain. The first Opera Night of 2018 will occur January 22nd, started 25 years ago and immediate turning into a Monday night staple in Cleveland, Ohio. Anyone looking for fun and relaxing things to do in a European atmosphere will quickly make La Dolce Vita their go-to choice.
Anyone from University Heights to Beachwood would be hard-pressed to find any entertainment comparable to the Opera Night that was established 25 years ago at La Dolce Vita in Cleveland. They pair their authentic Italian cuisine in a five-course meal with live operatic performances, from Puccini and Verdi to Mozart and Bizet. Popular Italian opera singer Jonathan Cilia Faro moved to Cleveland in 2016 and frequents Opera Night at La Dolce Vita with his smooth tenor voice. This special evening is a frequent occurrence at this local Italian restaurant, which can convert those who never thought they would appreciate opera to lovers of the art. Not only can they provide the best performance in the area, but they also are offering a $25 gift card on their Facebook Page. Anyone who likes their page and comments DELIZIOSO! on the post by January 24th will be entered to win, with the winner being announced January 25th. They have a big surprise for everyone who enters!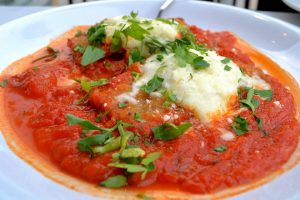 La Dolce Vita is devoted to providing a relaxed and friendly atmosphere for everything from eight course dinners to cappuccino and dessert. Their fresh handmade pasta is cooked to order, their sauces are meticulously prepared using only the finest ingredients, and their elegant Italian wines will satisfy even the most distinctive taste buds. Their homemade wedding soup, consisting of escarole and meatballs in chicken broth and finished with egg drop, will quickly become a favorite of everyone who grew up with this staple in the Northeast, as well as those who are not from the area. Anyone in and around Shaker Heights who loves eggplant parmesan will never believe the how La Dolce Vita's menu goes above and beyond what is expected in flavor. This local Italian restaurant in the Little Italy of Cleveland offers a beautiful European aura, entertaining and fun things to do, and a relaxing time for everyone who walks through the doors.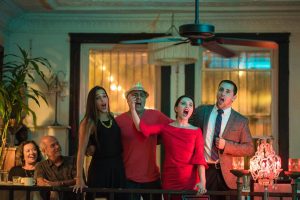 Throughout the year, individuals who are looking for either fun things to do or for authentic Italian cuisine can visit Little Italy in Cleveland, Ohio, for La Dolce Vita's Opera Night and fresh handmade pasta. Their Italian wines and homemade wedding soup will keep even the pickiest of tastes returning time after time for an evening with their loved ones. Not only can they offer the best eggplant parmesan and appetizers, but their Opera Night has become an institution to be reckoned with for those from Beachwood, Ohio, to Shaker Heights, Ohio. Residents of University Heights, Ohio, and beyond can take the short drive to visit this local Italian restaurant for everything they ever hoped for in a night out.
 
La Dolce Vita
12112 Mayfield Rd.
Cleveland, Ohio 44106
216.721.8155
www.ladolcevitamurrayhill.com/
Facebook Page