By Gemma Chriss
Considered to be one of the best outdoor sporting goods stores in the greater Canton, Ohio area, Kames Sports goes above and beyond to ensure that customers are able to obtain the merchandise they need for their favorite outdoor activities. Recently, this local retailer updated their website to allow for online shopping, giving individuals throughout the Akron, Ohio and Cleveland, Ohio areas the opportunity to purchase the outdoor gear they desire without having to pay Kames Sports a visit in person. Those in need of camping, fishing, and/or hunting products, as well as motocross and ATV parts and accessories can now shop from the comfort and convenience of their own homes.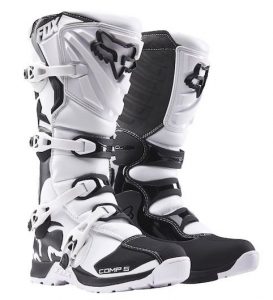 Since Kames Sports is frequently praised for their selection of outdoor gear, individuals are pleased to learn that they can now shop for the merchandise they need online. Though the e-commerce feature is still relatively new, the staff members at this outdoor sporting goods store are working tirelessly to ensure that their inventory is updated daily. Those who visit Kames' newly redesigned website can browse through a wide assortment of camping, fishing, and hunting products, including heavy-duty backpacks, tents, fishing poles, tackle boxes, binoculars, treestands, cameras, and more. The website even gives avid racers the chance to purchase motocross and ATV parts and accessories from well-known brands such as Fox Racing, SHIFT, Fly Racing, and Factory Effex.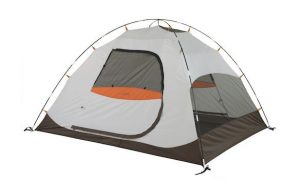 Though this outdoor sporting goods store already has an impressive selection of hunting, camping, fishing, and racing products available online, their inventory will only continue to grow as time goes on. However, it's important to note that some merchandise can't be shipped directly from seller to consumer. Residents throughout the Canton, Akron, and Cleveland areas can still take advantage of Kames' large selection of firearms, but restrictions do apply. This local retailer will only transfer ownership of a firearm to individuals or agencies in possession of a valid Federal Firearms License (FFL). Those who do not currently have such a license are unable to have a firearm shipped directly to them. Kames Sports encourages customers to either visit the store in person, or have their order shipped to another licensed firearms dealer nearby.
Those who have yet to visit Kames Sports' newly updated website should do so soon, especially if they are in the market for outdoor gear. This outdoor sporting goods store near Canton, Ohio has made it easier than ever for residents throughout Akron, Ohio; Cleveland, Ohio; and beyond to shop for a variety of high-quality merchandise. For additional information about the camping, hunting, and fishing products available online, as well as Kames' selection of motocross and ATV parts and accessories, visit www.kamessports.com. Individuals are also welcome to contact the staff members at Kames Sports directly by calling 330.499.4558.
Kames Sports
8516 Cleveland Ave NW
North Canton, Ohio 44720
Ph: 330.499.4558
www.kamessports.com