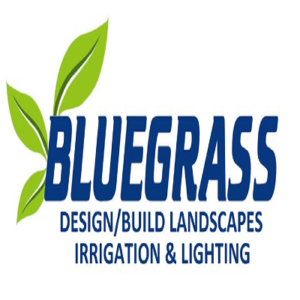 Summer is in the air, as is the smell of cookouts and the sound of laughter. Gathering for summer traditions, like swimming, cooking, playing, drinking, or dancing, is the highlight of the year. We love making memories that last a lifetime at Bluegrass Incorporated, and our goal is to help you do just that in a perfect outdoor living space completely tailored to your lifestyle! Established in 1994, we know the ins and outs of contracting like no one else. With well over 20 years of experience, we understand that any project is an investment. We know that you have a choice in who you trust and that you should feel comfortable and confident with your choice of contractor. We are a family owned and operated custom landscaping company that treats each of our patrons with honestly, loyalty, and integrity. You can truly depend on our experience and stellar reputation!
How to Improve your Home's Value and Curb Appeal.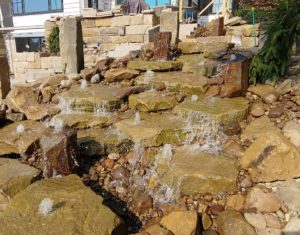 Landscaping is the first impression your home makes on guests. Professional landscape design can improve your home's curb appeal, while also increasing its value. Whether you want to attract potential buyers with high-end water features or just want to fall back in love with your outdoor area, Bluegrass Incorporated is here to help. Our full-service landscape design and installation includes everything you need to create a stunning outdoor space that suits your needs. Every project starts with a consultation straight from our professional team of landscape designers. We walk next to you every step of the way to ensure your vision comes into fruition.
Lighting is an essential function to any landscaped area. Proper lighting around the grounds not only aids in functionality, but also security and beauty. Lighting can enhance any outdoor living space. You can extend your enjoyment of you yard by illuminating the area throughout the evenings after the sun has set, allowing you to unwind in a peaceful and safe environment. If you've been considering installing lighting fixtures outside your home, this is your chance to jump in. Whether you desire soft and rustic or elegant and vibrant, we are here to cater to your needs!
Give your pet the space they need to be happy!
Some homeowners may share their outdoor living area with their family pet, and we at Bluegrass Incorporated know how to create a yard that has the best of both worlds! Artificial grass can benefit both a pet and their owner in many ways, which is why we offer an artificial turf installation via the SYNLawn landscape system. The upkeep of a healthy lawn costs you time and money, where a synthetic turf is pristine year-round.
No more ridiculously expensive water bill from keeping your grass hydrated, and no more pests eating up your foliage or bothering your furry friend. There are over 20 varieties of synthetic grass available, so we can pick out the one that works best for you. Adding pet fencing around your outdoor area can keep your pet contained and safe, while not ruining the pristine look of your yard. This invisible fence lies just underground, out of site, and still allows for your pet to run around and enjoy themselves from inside the dictated boundary.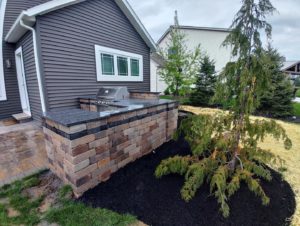 There isn't much that we at Bluegrass Incorporated can't do to make your yard your sanctuary. From lighting to irrigation installation, we've got you covered. We will follow your lead throughout the entire process, ensuring you're getting exactly what you've envisioned for your perfect outdoor living area!
Bluegrass Incorporated
4855 Hills and Dales Rd NW
Canton, Ohio 44708
330.492.8733
bluegrassincorporated.com/
bluegrassincorporated.com/