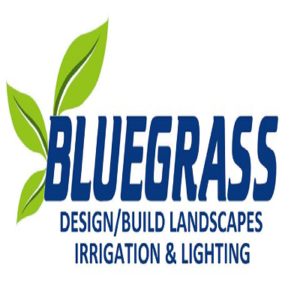 by Fiona Vernon
Do you think that fall is beautiful, but you find yourself a little sad when you think about the cold months ahead spent indoors? Bluegrass can help you take advantage of the outdoors as long as possible before the snow and ice arrive with custom-designed firepits. Additionally, when this local landscaping company installs synthetic grass, you won't have to worry about leaves left on the grass causing it to die. Artificial turf from these award-winning professional installers serves a vast array of purposes, with applications that include padded playground surfaces to a lawn without brown spots.
Do you dread the icy cold mornings of having to let the dog out after the most recent blizzard? Bluegrass can install pet fencing that allows you to stay in the warmth while the dogs venture out into the snow. Call us today so that a lush, green lawn is waiting for you when the snow melts in the spring.
How can Bluegrass help you enjoy the fall more?
Fall and winter seem like they are too cold to spend outside. That's why they are called the off-season. Here at Bluegrass, we want to make them the seasons that extend your outdoor enjoyment. We can help you forget that it's cold out with stone walkways and patios that lead to beautiful and functional firepits. You can burn the sticks you find in the yard, as well as invite friends over for a weekend evening of chatting by the fire.
Loved ones will always be amazed that your yard looks immaculate every time, even commenting that you must spend hours every week putting effort into it. Little do they know you called us at Bluegrass to install one of the many varieties of artificial turf that we offer.
You feel confident in the kids climbing the playset over the padded synthetic turf. You smile while you watch the dogs play, knowing they can't dig holes in the synthetic grass. You feel at peace laughing with your friends around the fire as you stand along the path surrounded by intimate landscape lighting. The sound of the water trickling over the rocks of the bubbler fountain is the final, soothing touch. All of this can still happen after it rained all week because the drain rate of your lawn prevents any mud from forming.
How can Bluegrass help you enjoy winter more?
Nearly everyone looks forward to spring until they realize that they will have to bring their dead grass back to life. Whether you would like to commission our landscaping design services in the spring or do it now so that your spring is drastically lawn maintenance, we create custom plans specifically for your needs.
Perhaps you would like to spend your free time on spring and summer evenings with your kids instead of watering the lawn. We were established in 1964, planning both small and large lawn irrigation systems, and we pass along those 57 years of experience to you.
Do you dread those cold, winter mornings of rolling over in bed to check the temperature because you have to take your fur baby out on a leash? You love the view of your yard unmarred by a wooden or chain link fence; however, you wish you could give your beloved pets more freedom. We can help with our underground pet fencing installation. We customize each one to the area you would like contained. They come with some of the smallest and fully programmable collars in the industry that offer gentle training. We provide a personalized approach to training your babies to stay in the yard, helping you to keep warm and dry when the snow is 12 inches deep.
You will appreciate winter more when you can relish hibernating with the family when you don't have to worry about all the work that awaits you outside when the snow melts. As a homeowner who takes pride in their lawn, you will not dread the arrival of spring as you have in the past when you rely on us at Bluegrass. From pet fencing and landscape lighting installation to synthetic lawns and firepits, we provide the services that will help you enjoy being home even more than you already do.
Bluegrass Incorporated
4855 Hills and Dales Rd NW
Canton, Ohio 44708
330.492.8733
bluegrassincorporated.com
Facebook Page