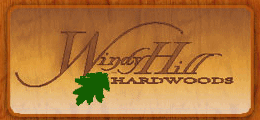 By Fiona Vernon
The temperatures are gradually increasing, and the sound of chirping birds flood the senses when individuals from Medina, Ohio, to New Philadelphia, Ohio, walk outside, signifying that spring is right around the corner. With the clocks turned ahead, everyone looks forward to that extra hour of daylight in the evenings. Spring is a season of renewal and what better way to use that extra time than to contemplate the kitchen remodel that has become glaringly necessary. With growth in any family from North Canton, Ohio, to Massillon, Ohio, many do-it-yourself homeowners look for a cost-effective way of remodeling and will find all the advice and products they need at Windy Hill Hardwoods. Not only do they provide affordable home remodeling materials — including hardwood, tile, and laminate flooring, granite countertops, kitchen cabinets, and wood baseboards — in a wide selection of styles and colors, but the experienced and knowledgeable staff at this interior remodeling showroom can help anyone add kitchen storage space with their 3D remodeling design software. Clients can find the latest trends in kitchen designs and create the perfect space for their lifestyle with one visit to Windy Hill Hardwoods.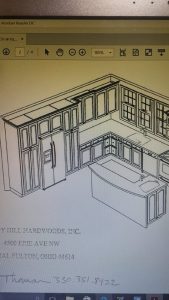 Every homeowner has different tastes and requirements when it comes to their living space, whether someone in North Canton likes bright colors that awaken the senses or an individual in New Philadelphia is more conservative and loves neutral colors. Windy Hill Hardwoods offers kitchen cabinets in an array of hues that can match either preference, from York Cherry and Mocha to Hickory White and Rope. One of the main goals of a kitchen remodel is to effectively organize and add more storage space. This interior remodeling showroom and warehouse has an impressive selection on display and in their inventory, as well as 3D remodeling design software so that any homeowner can determine the most efficient layout to suit the dimensions of their existing space. They have a vast array of lazy susan cabinets that come standard with stainless steel baskets, as well as an array of standard features for which other companies would charge — including soft close under mount drawer slides, butt-style doors, and full extension hardware.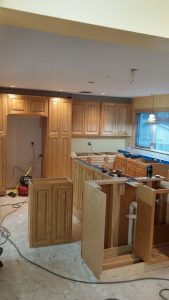 Not only does Windy Hill Hardwoods offer stylish and spacious kitchen cabinets as a cost-effective way of remodeling for homeowners from Massillon to Medina, but they also manufacture and stock a vast array of additional affordable home remodeling materials. When anyone is choosing colors and styles when updating their kitchen countertops, they must first analyze what role they would be playing in their daily lives. This interior remodeling showroom offers bold granite countertops for those who want them to be the focal point or neutral and soft hues for those who simply want stain and heat resistance. A decade ago, kitchen desks were all the rage; however, with modern technology offering more mobility, people are replacing those with more usable countertop space and shelving. The flooring of any room affects every other element of the chosen design, and the choices at Windy Hill Hardwoods range from numerous color choices of hardwood flooring that is comfortable underfoot and withstands heavy traffic to laminate and tile flooring for ease of installation and affordability. This local cabinet company started out decades ago cutting and milling oak trim and have expanded their line throughout the years to include a wide variety of colors and styles of wood for baseboards and crown molding.
Whether a homeowner in Medina, Ohio, wants a simple kitchen remodel with new hardwood, tile, or laminate flooring and wood baseboards or another in New Philadelphia, Ohio, wants to add kitchen storage space with an entirely new layout of kitchen cabinets and granite countertops, Windy Hill Hardwoods has all the affordable home remodeling materials necessary for a cost-effective way of remodeling. This interior remodeling showroom has a staff with the experience, knowledge, 3D remodeling design software, and passion to help anyone from Massillon, Ohio, to North Canton, Ohio, obtain their dream kitchen.
 
Windy Hill Hardwoods
4500 Erie Ave.
Canal Fulton, Ohio 44644
330.837.9710
windyhillhardwoods.com
Facebook Page