By Fiona Vernon
You're never ready when disaster strikes…But We Are!
With no break in snow or rain anticipated from North Canton, Ohio, to Dover, Ohio, a plethora of residents are experiencing water damage to their homes. During any cold streak, inadequately insulated pipes can freeze and burst, whether it's a sewer backup because a sewage pipe burst or the drainage pipe on the outside wall connected to a washer erupted, flooding the entire lower level of a home. Leaks from ice dams are also a significant issue when attic insulation is lacking. Whether a homeowner in Massillon, Ohio, experienced a flood from burst pipes or someone in Wadsworth, Ohio, had a water damage from an ice dam and is starting to notice an unpleasant odor, WSC Construction and Restoration offers residential water mitigation & restoration, as well as mold remediation. This local home remodeling company can also help repair the initial cause of the problem and restore one's home back to its former glory with their remodeling and construction services.
Many people from Dover to Wadsworth either assume that the pipes in their home are properly insulated, or they don't even think about it until it becomes a problem. The issues may not occur during a "normal" winter, but can become an issue during an extreme cold snap. The pipes that are the most vulnerable to freezing and breaking are those nearest to the outside, and the best way to protect them from the cold is to wrap them with foam insulation. Leaving faucets dripping so that there is water constantly running through them also adds a measure of prevention. Occasionally a flood from a burst pipe or sewer backup is unavoidable if the house is older or not built to handle an extended spell of cold.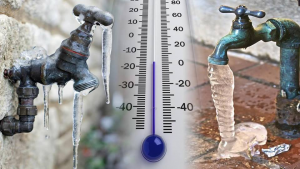 Calling WSC Construction and Restoration immediately for their residential water mitigation and restoration when a leak is discovered, or a flood occurs is essential. No matter the temperature, standing water is the perfect medium for mold growth, causing numerous health issues. When considering mold in any home in and around Massillon, there are two important things to remember — first is to ensure projects are done right the first time, so that mold doesn't become an issue and the second is to immediately take care of any mold that is discovered. WSC Construction and Restoration boasts a water mitigation and mold remediation response time second to none and are available 24-hours a day, seven days a week for immediate peace of mind.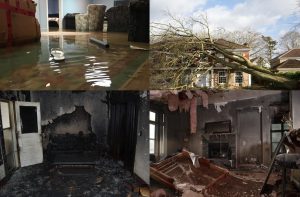 Another issue that may cause mold is a leak from an ice dam. Whether it's a home in North Canton that doesn't have an adequate layer of insulation in the walls or attic, or record snowfalls and ice storms are causing roofs to collapse or crack under the pressure of heavy snow, this local home remodeling company can help minimize the damage by immediately attending to the main cause of the issue. Ice dams are caused when snow on a roof begins to melt from the bottom layer, then freezes along the eaves where it hits cold air. The resulting ice that sits along the gutters and soffits dams up the water, causing it to pool on the roof and seep under shingles and into attics, ceilings, and walls. WSC Construction and Restoration can not only clean up the area with their water restoration, but they also offer remodeling and construction services to repair the basic issue and the roof, ceiling, wall, or floor damage that may have occurred from the catastrophic effects of the weather.
Whether a home in North Canton, Ohio, has recently experienced a sewer backup or flood from a burst pipe or another in Massillon, Ohio, is dealing with ceiling leaks from an ice dam, customer happiness is the number one priority of everyone at WSC Construction and Restoration. They go above and beyond to provide assistance in working with insurance agents and adjusters, as well as 24/7 water mitigation and mold remediation. This local home remodeling company excels at construction and remodeling services that will restore one's palace back to its former function and beauty. Homeowners from Dover, Ohio, to Wadsworth, Ohio, looking for residential water restoration, and every service that accompanies it can be assured that WSC Construction and Restoration will relieve their anxiety and quickly restore their lives to normal.
WSC Construction and Restoration
5537 Lindford Ave. NE
Canton, Ohio 44721
330.365.5778
wscconstructionandrestoration.com/
Facebook Page