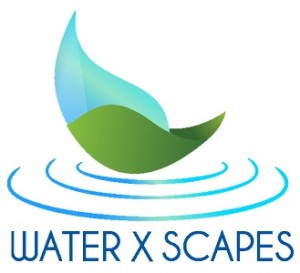 Constructing a water feature for your Akron, Ohio or Green, Ohio backyard is a wonderful way to improve the look of your outdoor space, but be warned it can become quite addictive, especially if you add fish such as koi or goldfish to your pond. The best way to ensure that your water gardening project is beautiful is to draw inspiration from nature. Studying natural water features such as streams, ponds, and waterfalls can help you determine how your own water garden should look. However, it's important to note that backyard water gardens often have a higher population of fish per gallon of water than their natural counterparts. And that's fine as long as we respect the pond or water gardens' ecosystem—the balance between aquatic plants, fish, algae, bacteria, and other living organisms. Luckily for you, Hoffman's WATER X SCAPES Garden Center has all of the know-how, as well as equipment and supplies to assist you in building an eye-catching water garden. As this local retailer has helped countless residents throughout the Stark County, Ohio; Portage County, Ohio; Medina County, Ohio; Wayne County, Ohio; and Summit County, Ohio areas, you'll be pleased to learn that their knowledgeable staff has some useful tips on how to build and care for your water garden, as well as keep your pond's water clear, clean, and healthy for your fish, frogs, birds, and other wildlife.
Imagine a barren space in your yard—bare, fertile dirt. If you don't plant grass and take care of it, what happens to this area? Some of the lower forms of plant life—weeds such as crabgrass, thistle, and dandelions—will take over the area. In a water garden, the same thing will happen—some form of plant life is going to grow in it. You can grow algae or you can opt for aquatic plants which will compete with algae for the nutrients and help keep your water clean. Fortunately, Hoffman's WATER X SCAPES Garden Center has one of the largest selections of aquatic plants around Summit County, Stark County, Portage County, Medina County, and Wayne County.
Before adding fish to your Akron or Green water garden, it is recommended that you wait a couple of weeks so the ecosystem can begin to develop. The water should also be tested and prepared for fish. City water, for example, needs dechlorinated. Start with a few inexpensive fish to "test the water." By adding a couple of fish at a time, the rest of the ecosystem will have time to catch up to the fish load (waste). Fish can be added faster, but you need to keep an eye out in case a problem arises.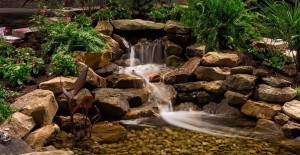 Another tip offered by the folks at Hoffman's is if you're going to have your pond installed by a landscaper, ask for references. Go out and look at some of their work. Check the quality of the materials being used. Understand how the pieces and parts of the pond play a role in the ecosystem. A few dollars saved on the installation may cost you dearly in time spent on maintenance.
The other good news is that Hoffman's WATER X SCAPES Garden Center is now doing installation, repairs, and maintenance of all types of water features including water gardens, fountains, pond free waterfalls, and streams. Fall shut downs, complete clean outs, and spring start-ups are just a few of the services offered.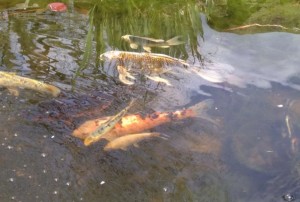 By applying the water gardening project tips provided by Hoffman's WATER X SCAPES Garden Center, you can be sure that the pond in your Akron, Ohio or Green, Ohio backyard will be filled with clear water, lush aquatic plants, and healthy fish. For more information about choosing water plants or battling pond scum, visit their website at www.waterxscapes.com. If you have any questions about caring for the water garden outside of your Summit County, Ohio; Stark County, Ohio; Portage, Ohio; Medina County, Ohio; or Wayne County, Ohio home, feel free to give Hoffman's WATER X SCAPES Garden Center a call at 330.896.9811. You can also take the short trip to their facility in order to pick up materials to construct your waterfall, or to simply ask their staff about eliminating algae.
If you'd like to receive $40 off any one regularly priced item of $200 or more, click HERE to take a short survey!
Hoffman's
            WATER X SCAPES
                        Garden Center
1021 E Caston Rd
Uniontown, Ohio 44685
Ph: 330.896.9811 / 800.870.4479
www.waterxscapes.com