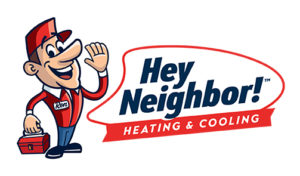 by Fiona Vernon
It may not seem like it now, but people who have lived from Canton, Ohio, to Massillon, Ohio, for any amount of time know that summers can be brutal. They are always looking for ways to get their ACs ready for summer that will not only help lower their utility bills, improve indoor air quality, and have fewer AC repairs, but they also want tips for staying cool all summer. Hey Neighbor Heating and Cooling has been offering affordable preventative air conditioning maintenance packages, repair, Trane installation, and 24-hour emergency services for over 30 years. Their highly trained technicians carry 500 parts in their trucks so that people can get back to their busy routines as quickly as possible. This reputable cooling company can help anyone from Magnolia, Ohio, to Brewster, Ohio, stay cool and save money by improving their home's energy efficiency with smart thermostats. Call Hey Neighbor today at 330.875.9300 or visit their website to get on the schedule.
Air conditioning is used to keep comfortable during the heat of summer, but many elderly people and those with poorer health rely on it because allowing the body to overheat can be life-threatening. Hey Neighbor Heating and Cooling understands that energy usage is necessary but can help homeowners from Massillon to Magnolia get their ACs ready for summer while improving energy efficiency. The Department of Energy has found that running an air conditioner can account for about 40% of utility bills in Northeast Ohio. One tip to prevent the AC from breaking down at the worst possible moment so that they can stay cool all summer is to call for preventative air conditioning maintenance. This reputable cooling company's 47-point tune-up helps identify small issues that can later become large, costly ones. Cleaning a home's ductwork, vents, and registers can go a long way toward improving how a unit functions in addition to the improving indoor air quality. It will help promote even distribution of air flow and allow the unit to work properly instead of struggling.
Hey Neighbor can only do so much when it comes to daily operations of a home. Many people don't realize that using their fans effectively can reduce how much their AC runs. Circulating air helps keep an area cooler, so ensuring that the ceiling fan is rotating the right way for the season is helpful. For summer, the air will be cooler if the fan is rotating counterclockwise. There are smart fans that adjust as necessary just as there are smart thermostats that can learn the patterns of homeowners from Brewster to Canton. Another great tip is to take advantage of the cooling effects of shade. Closing blinds or curtains in a home during the hottest part of the day allows your AC to rest more often, naturally lowering utility bills. It will need fewer repairs when it runs less. However, when they are necessary, Hey Neighbor is happy to help with affordable repairs on nearly every AC and furnace brand in the industry and Trane installation. They won't charge weekend or overtime fees for their trusty 24-hour emergency services, because they know that not everything happens between nine and five on a weekday.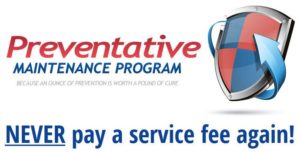 Many people aspire to achieve success, and typically one of those signs is owning a home. It isn't all fun and games when it comes time to figure out how to improve its energy efficiency, but Hey Neighbor Heating and Cooling can help anyone from Magnolia, Ohio, to Canton, Ohio, when they need to get their AC ready for the extreme temperatures of summer. This reputable cooling company offers tips for staying cool all summer and preventative air conditioning maintenance that will help improve indoor air quality, lower utility bills, and result in fewer AC repairs. They can install smart thermostats to save money or repair ACs with affordable pricing, install Trane ACs, and even be there any time of day with 24-hour emergency services. Homeowners from Brewster, Ohio, to Massillon, Ohio, love knowing that they are trusting the best when they call Hey Neighbor!
Hey Neighbor Heating and Cooling
Canton, Ohio 44705
330.875.9300
877.247.7661
OH LIC #35083
Website
Facebook Page