By Gemma Chriss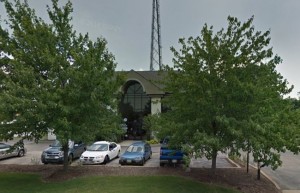 Many people have trouble coming up with holiday gift ideas, especially for spouses and parents. The perfect present is one that is thoughtful yet practical, which rules out most offerings in stores. For those with family members who suffer from chronic neck, back, shoulder, or even hip discomfort, the solution to one's shopping dilemma may be as simple as the purchase of a massage gift certificate. Unlike relaxation massage which provides temporary relief, therapeutic massage from an experienced professional can target pain at the source and lead to lasting results. Residents throughout the Louisville, Ohio and Minerva, Ohio areas can obtain such treatment at Grahame's Massotherapy. This local establishment near Canton, Ohio frequently provides clients with the joint and/or muscle pain relief they need, making it a worthwhile stop on one's holiday shopping excursion.
For some, a massage gift certificate may not seem like the most unique holiday gift idea. After all, spa facilities throughout the Louisville and Minerva areas often run promotions for such services during the holiday season. However, it's important to note that the relaxation massages typically offered at these establishments are very different from what clients receive at Grahame's Massotherapy. The intensity of therapeutic massage, for example, is much lighter. This makes it so the body doesn't resist the work and gives problem areas the opportunity to heal. It also ensures that post-massage soreness isn't as great, so clients can get back to their everyday tasks without experiencing any unnecessary discomfort.
Though some techniques typically associated with relaxation massage are used in sessions, the massage therapist at this local clinic near Canton focuses more on joint work—specifically myofascial release and craniosacral therapy. Grahame's method of therapeutic massage targets the areas of the joints where the tendons attach. By performing lighter intensity work on the feet, ankles, back, neck, hips, and even the sides of the head, Grahame's Massotherapy can help clients start to heal, providing them with the joint/muscle pain relief they need. This approach has shown to be especially effective among arthritis sufferers as the results last significantly longer than with traditional relaxation massage.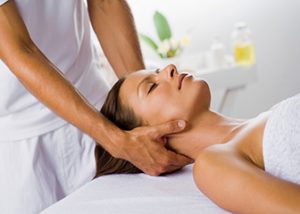 Since therapeutic massage can go a long way toward joint/muscle pain relief, those with loved ones suffering from discomfort in their neck, back, hips, or extremities should think about picking up a massage gift certificate from Grahame's Massotherapy. This Canton, Ohio area establishment is currently offering a special for anyone considering this holiday gift idea. Residents throughout Minerva, Ohio; Louisville, Ohio; and beyond can purchase 3 one-hour massages during the month of December for just $30 each. Such a present will undoubtedly delight one's parent or spouse, and prove more beneficial than the typical relaxation massage.
Grahame's Massotherapy
6854 Promway Ave NW
North Canton, Ohio 44720
Ph: 330.704.5911
www.grahamesmassotherapy.amtamembers.com