By Gemma Chriss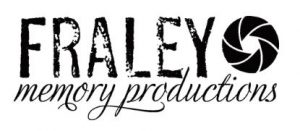 There are a number of things to consider when choosing a professional photographer. However, while pricing and experience tend to be at the top of the list, it's just as important to select a business that genuinely cares about working with clients to produce the best possible results. Unfortunately, this isn't something one can discover by glancing at a website, which is why many people end up choosing a photo studio that doesn't fit their needs. Before hiring a business to take wedding photos or senior portraits, it helps to learn a little more about the actual people who work there. To make things easier for residents throughout the Hudson, Ohio and Stow, Ohio areas who are interested in having indoor/outdoor photos taken by a professional, the team members from Fraley Memory Productions near Tallmadge, Ohio took the time to answer a few questions about themselves and the services they offer to clients.
What made you decide to go into photography?
Ashley: When we first started our business we began with just wedding videography.  As a young couple when we got married we couldn't afford the cost of the average videographer and that was something we wished we could have had. When we started, our goal was to make wedding videography attainable and affordable for the average couple. We quickly realized that with Craig's experience having worked in a photography studio before that we could expand our services.
What is your favorite type of photo shoot?

Craig: My favorite is senior photos. With this session type I have more time to be creative and strive to capture the personality of the individual.
Ashley: My favorite is capturing the detail shots. I enjoy taking photos of the details of a wedding day so that the bride and groom can remember the details of the day.

Do you have any hobbies?
Craig: Flying my drone and photography for leisure.
Ashley: I enjoy coloring when I have a little bit of spare time.
When people request outdoor photos, what local places do you recommend?
Ashley: We LOVE shooting outdoor photos, and we have several great locations based on the interests of our clients. Downtown Akron near Lock 3 is a great spot to capture an urban setting. Our favorite parks to shoot at are Firestone Metro Park and Quail Hollow State park.  Craig has also recently been doing some shoots at the Everett Road Covered Bridge.

What do you feel is the most important part of being a good photographer?
Ashley: It's important to keep it adventurous and not letting it become a job. We also work hard to stay current with trends and styles.
What do you love most about being a professional photographer?
Ashley: We love that we are able to capture memories for people. These aren't just photos, they're precious memories that families and individuals can cherish.
You've moved into a new photo studio and added drone filming to your list of services. Do you have anything else planned?
Ashley: As far as equipment, we are not looking right away to add more, but we are always looking for new creative session ideas.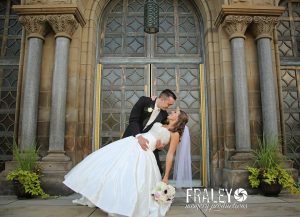 Residents throughout the Stow, Ohio and Hudson, Ohio areas who are looking for a professional photographer are encouraged to visit Fraley's website at www.fraleymemoryproductions.com. There they can view wedding photos, senior portraits, and other indoor/outdoor photos they've taken for clients in the past. Those with additional questions about Fraley Memory Productions' services can call 330.608.5865 or 330.703.9228, or visit their photo studio near Tallmadge, Ohio in person.
Fraley Memory Productions
2751 Old Home Road
Akron, Ohio 44312
Ph: 330.703.9228 / 330.608.5865
www.fraleymemoryproductions.com
Facebook Page