By Fiona Vernon
When individuals from Green, Ohio, to Massillon, Ohio, are in search of a new local photography studio to capture their favorite moments in life, they want affordable photographers who can provide a nostalgic feel in unique and fun ways. Fraley Memory Productions has built their amazing reputation on an ability to suspend a moment in time in an accurate and enjoyable manner — including creative senior pictures, affordable family reunion pictures, children's photo sessions, and wedding photography packages with engagement pictures and videography. They also now complete every occasion with their photo booth rentals. Anyone in and around Uniontown, Ohio, looking for traditional and modern on-site photography and fun in-studio backdrops will love what they discover at the new location of Fraley Memory Productions at 2751 Old Home Road in Akron, Ohio.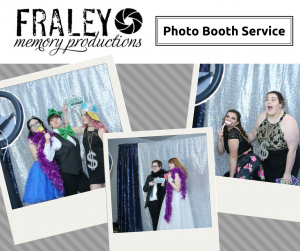 Fraley Memory Productions is a husband and wife team that has done nothing but grow throughout its years of capturing memories for families from Green to Massillon. They initially started a studio in their home; however, they continued to grow, requiring additional space. They wanted to be more accessible to their home community so are excited to have moved into a new local photography studio in Springfield Township in Akron. They spend their free time enjoying their beautiful children, so they understand the desire that parents have to somehow keep precious moments alive while meeting a budget. They believe that capturing memories should be attainable, not a luxury. They are so comprehensive in the services they provide that they have connected with families for children's photo sessions and continued to watch and capture their continued growth. They offer a wide selection of baby's first year packages that are customized to meet the budgets and needs of a growing family, as well as in-studio and on-site photography sessions for important milestones in their lives, from First Communions to Bar Mitzvahs and Sports Photos.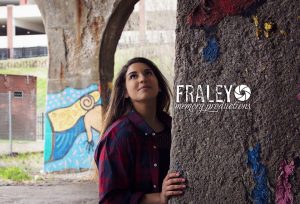 As the high school years come to an end, Fraley Memory Productions offers an array of creative senior pictures to match the personality of each child. Clients in Uniontown and beyond don't simply look at the beautiful pictures years later and see that moment, Craig and Ashley make it so fun that they remember the day with laughter and smiles from everyone involved. That same family can count on Fraley after college graduation and one of the kids has announced that they are getting engaged! This affordable photographer offers engagement pictures for save-the-date cards and announcements, as well as a selection of wedding photography packages, videography, and photo booth rentals that accommodate many financial plans. Summer is the most popular time of year for family reunions and they specialize in keeping those memories alive for the rare moments that everyone gets to spend time in each other's presence. This family has now entrusted Fraley Memory Productions with the celebrations that adorn their walls and can start over with their children's children as time goes on.
As families grow, so does their need for an affordable photographer that experiences the same excitement and pain of everyday life that they do. Wanting to be closer to their home community, Fraley Memory Productions moved into an amazing new local photography studio in Akron, Ohio, to better serve any clients' needs from Uniontown, Ohio, to Massillon, Ohio. Anyone who retains them for in-studio or on-site photography services will discover a passion and love of life that comes through in each picture, whether they are involved in a children's photo, creative senior picture, engagement picture, or family reunion picture session. Their close relationships with their past customers, as well as their family and friends, have taught them how to lovingly capture the feelings behind the appearance. Anyone looking for everything from wedding photography packages to photo booth rentals can trust the beliefs of every past customer that they will never need to call anyone other than Fraley Memory Productions to remember each stage of their lives.
Fraley Memory Productions
2751 Old Home Road
Akron, Ohio 44312
Ph: 330.703.9228 / 330.608.5865
www.fraleymemoryproductions.com
Facebook Page