By Gemma Chriss
Since Fitness Equipment Sales is celebrating its 25th anniversary, it should come as no surprise to learn that this Atlanta, Georgia-based company is considered to be the most well-respected gym machine dealer in the Southeast region. A number of businesses throughout Jacksonville, Florida; Lexington, Kentucky; and Knoxville, Tennessee frequently enlist the help of FES when the time comes to purchase commercial fitness equipment. Despite humble beginnings, Fitness Equipment Sales has grown considerably over the last two decades, forming partnerships that allow them to sell, service, and repair a wide assortment of high-quality products including TRUE, Paramount, BH Fitness, and SportsArt machines. What once began as a small startup has become a large operation spanning multiple states, giving hotels, apartment communities, rehab facilities, and university fitness centers the opportunity to purchase high-quality products from a reputable distributor.
Though Fitness Equipment Sales works closely with businesses throughout Jacksonville, Lexington, Knoxville, and beyond, many people are unaware of how this well-known company got its start. Over 25 years ago, FES founder, Donnie Floren, saw an opportunity to better serve the Atlanta community by providing businesses with commercial fitness equipment. He began working out of the study in his home and shipping products directly to his customers. Eventually business began to pick up, prompting Floren to rent a small storage unit. As the business grew, the operations were then moved to a spacious warehouse where FES' inventory is still housed to this day.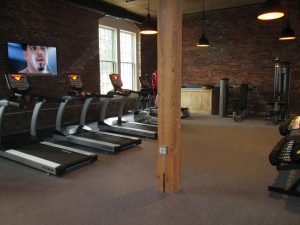 While FES has come a long way in 25 years, it's important to note that the goal is still the same—to provide commercial clients with TRUE, Paramount, SportsArt, BH Fitness, and other brand-name machines. Those who enlist the help of this distributor can look forward to a beneficial partnership for all parties involved. The staff members at FES pride themselves on working with each client one-on-one in order to offer the best service possible. This gym machine dealer has proven itself to be a long-term player that demonstrates stability, longevity, and flexibility when it comes to commercial fitness equipment sales. Within the next few years, businesses in other states beyond the Southeast region will undoubtedly be able to benefit from FES' commitment to excellence as well.
Those who are interested to learn more about this Atlanta, Georgia-based gym machine dealer can visit www.fitnessequipmentsales.com. An extensive list of the TRUE, Paramount, SportsArt, BH Fitness, and other brand-name machines that FES carries is available on the website for their clients' convenience. Businesses throughout Jacksonville, Florida; Lexington, Kentucky; Knoxville, Tennessee; and beyond are also encouraged to contact FES directly at 770.908.0000 for additional information about commercial fitness equipment sales and service.
Fitness Equipment Sales – Committed to MORE Than Your Satisfaction Since 1991
Ph: 770.908.0000
Web: www.fitnessequipmentsales.com