There are a number of things to look for when shopping for diamond rings, one of which is the cut of the gem itself. When we talk about grading diamonds, the cut refers to the gem's reflective qualities. The angles and finish of the diamond determine its brilliance and shine. However, there is another definition of the term "cut" when describing diamonds. This is the actual shape of the stone. Over the years, there have been a wide variety of cuts, some of which are still popular today. When you take the trip from your Alliance, Ohio or Louisville, Ohio home to a vintage jewelry store like Biris Jewelers, you'll find such styles as rose, table, princess, and old European cut diamonds. But while some people believe that the best diamond jewelry has a certain cut, the truth is that it's a personal preference. So, if you're shopping for accessories to give to a loved one, you'll appreciate the fact that the staff members at Biris Jewelers near Massillon, Ohio will help you find the right piece based on your significant other's own style.
As a vintage jewelry store, Biris Jewelers has a wider selection of diamond rings in various cuts than what you'd find at a retailer that offers contemporary pieces. This means that by paying a visit to this Massillon area establishment, you have a greater chance of finding the best diamond jewelry for your loved one. For instance, as rose cut diamonds were first introduced in the 16th century, they've since fallen out of mainstream fashion. However, if your significant other appreciates antique accessories, a rose cut diamond is worth a second look. Featuring a flat-bottom stone with several triangular facets on top, the rose is a very unique gem.
A table cut diamond is not as specific as a rose. Instead, this style refers to any gem that has a table facet. There are many older styles that fall under this category, but you may be familiar with one of the more modern cuts—the princess. Though this table cut diamond first came out in the 1960s, it's remained one of the most popular designs for diamond rings. With its clean, square shape, the princess cut diamond is an excellent choice for those with simpler tastes.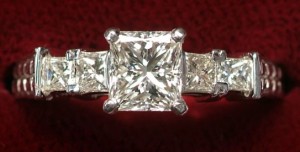 A favorite among Biris Jewelers' own staff is the old European cut diamond. Featuring round outlines and octagonal table facets, old European cut diamonds are very symmetrical. Though similar to the round brilliants available today, these gems refer to those from the 19th and 20th centuries when diamond cutters first began to use machines. If your loved one prefers accessories with a bit more character, this may be the best diamond jewelry for your needs.
On top of the wide array of diamond cuts available at Biris Jewelers, this local establishment also has a very knowledgeable staff. So, if you're interested to learn more about popular styles throughout history, or just need help choosing the right gem for your loved one, it's well worth a trip from your Alliance or Louisville home to this vintage jewelry store.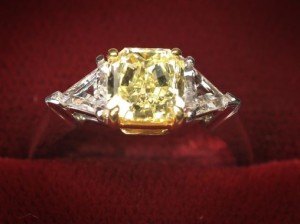 For more information on the diamond rings available from Biris Jewelers near Massillon, Ohio, visit their website at www.birisjewelers.com. If you have any questions, don't hesitate to give the staff members at this vintage jewelry store a call at 330.494.8182. However, if you'd like to see their selection of rose, table, princess, and old European cut diamonds in person, take the trip from your Louisville, Ohio or Alliance, Ohio home to Biris Jewelers. Their associates would be happy to offer their assistance in finding the best diamond jewelry for your loved one.
Biris Jewelers
806 S Main St
North Canton, Ohio 44720
Ph: 330.494.8182
www.birisjewelers.com