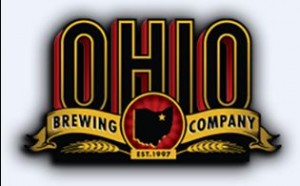 Gone are the days when you had to settle for mediocre beer at your local sports bar. More people have started delving into the art and science of beer brewing than ever before, which means you have a wide range of options available to you if you're looking for a refreshing beverage. The Northeast Ohio region is home to a number of establishments that offer specialty beer not available at traditional bars, and micro breweries have started popping up all over the Canton, Ohio and Cleveland, Ohio areas. One such business is Ohio Brewing Company, a family-owned and operated craft brewery that has earned a reputation for their flavorful, award-winning beer. Though Ohio Brewing Company recently closed its doors, the staff is proud to announce that a new location will soon be opening up in Akron, Ohio. With brewery tours, freshly prepared foods, mixed drinks, live music, and, of course, a large assortment of locally brewed beer, this new brewpub will undoubtedly become a hot spot for beer connoisseurs and casual drinkers alike.
The brainchild of Chris Verich, Ohio Brewing Company was established in 1997 as a way to create American-flavored interpretations of the classic beer styles found in Europe. During a family trip across the pond, Verich discovered a love for the rich, bold flavors of Bavarian beer, and set out to find similar imported beers in the U.S. After years of reading about various types of specialty beer and traveling around the country, Verich decided to pursue his passion of opening up a craft brewery in Northeast Ohio. The result? Ohio Brewing Company has become one of the most popular micro breweries around, earning praise from customers and collecting several awards along the way.
This fall, Ohio Brewing Company will once again be open to the public in the form of a new brewpub near Highland Square in Akron. Beer enthusiasts throughout the Canton and Cleveland areas are encouraged to stop by in order to sample some of Ohio Brewing Company's award-winning beers, including Verich Gold (German Kolsch), Cardinal Ale (Irish Red), O'Hoppy Ale IPA, and Steel Valley Stout. Various seasonal beers such as Maple Porter, Jingle Bell Ale, Double Irish Red, Buckeye Blonde, and Ohiofest will be offered throughout the year as well.

In addition to the 10-12 house beers they will have on tap, Ohio Brewing Company will be offering 18-20 of the best craft and import beers that are nearly impossible to find anywhere else. Many fine bottled beers will also be on the menu. Plus, the full bar will feature a nice selection of wine and spirits. House cocktails will be available, as well as bourbon sample flights and single malt scotch offerings.
As if that weren't enough, this new brewpub will be offering a wide variety of food options to pair with the award-winning beers. Salads, sandwiches, and a large selection of vegetarian dishes will be available, as well as fresh pizza made with spent grain from the brewing process. Guests will be encouraged to sit and enjoy some of Ohio Brewing Company's specialty beers and tasty entrées as they take in live music from various local acts. As before, brewery tours will be available on Saturdays and by appointment.
If you'd like to learn more about the history of this family-owned craft brewery and their selection of award-winning beers, visit their website at www.ohiobrewing.com. For those eager to take the short trip from Canton, Ohio or Cleveland, Ohio for flavorful, locally brewed beer, rest assured that additional information about the grand opening of this new brewpub will be posted online as it becomes available. Be sure to "like" this Northeast Ohio micro brewery on Facebook so you can be one of the first to take a brewery tour and sample some of their specialty beers!
Ohio Brewery Company
804 W Market St
Akron, Ohio 44303
www.ohiobrewing.com