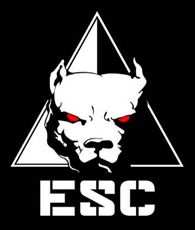 Those of you around the Northeast Ohio area have undoubtedly heard the name Elite Security Consultants at least a time or two. And if you have? Well, then you know that the name ESC is synonymous with professional security service company. But this team of experienced security officers does more than just prevent crime and protect the good citizens around the region. Elite Security Consultants goes out of their way to help those in need. Recently, Elite Security ventured out to the East Coast in order to help New York natives with Hurricane Sandy clean-up. Not only does ESC guard the Canton, Ohio; Akron, Ohio; and Cleveland, Ohio areas, but they travel out of state to provide disaster relief assistance to those who are struggling with the damage the recent superstorm left in its wake.
You may wonder what a professional security service company like Elite Security Consultants is doing to help hurricane survivors in New York. And the answer is—a little bit of everything. If you know anything about the damage that the East Coast is currently dealing with, you know that every extra pair of hands is greatly appreciated. ESC is currently working with the Federal Emergency Management Agency (FEMA) and Homeland Security in order to help provide Hurricane Sandy clean-up. By clearing the streets, helping citizens find shelter, and handing out supplies, ESC is doing all that they can to offer their support to those who are having difficulties coping with this disaster.
While this Northeast Ohio company is doing quite a lot to assist New York natives after this devastating hurricane, their primary job is doing what they do best—scouting the streets for dangerous situations, preventing any criminal activity, and safeguarding citizens in the area. Buildings and people are often left vulnerable after a natural disaster, so ESC is doing what they can to stop any unsavory activity before it starts. This team of experienced security officers is providing the same level of protective service to East Coast residents as they do to those of us in the Canton, Akron, and Cleveland areas. ESC's dedication to disaster relief and the support they're giving to hurricane victims is commendable, and certainly shows what kind of company ESC really is.
To find out more about Elite Security Consultants and how this professional security service company helps out those in need of general security assistance, as well as disaster relief, visit www.ESCOhio.com or find ESC on Facebook. If you've been searching for a team of experienced security officers to protect your home or business, why not choose one that cares enough about people to go out of its way to help with Hurricane Sandy clean-up? Give this Northeast Ohio company a call at 330.639.4173 or 855.372.6446 to find out what ESC can do to help your Akron, Ohio home or Cleveland, Ohio business.
Elite Security Consultants
1340 Market Ave N
Suite #2
Canton, Ohio
330.639.4173/855.372.6446
www.ESCOhio.com