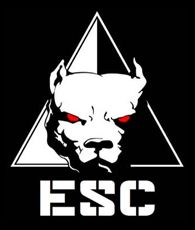 Halloween is quickly approaching and all of us in the Cuyahoga County, Ohio area are excited for the upcoming festivities. But with so many people out and about, it might be helpful to read up on Halloween safety tips to be prepared. Elite Security Consultants, a well-known security services company in the region, is happy to offer some advice on how to stay safe on Halloween. In fact, this team of dedicated security guards offers a local self defense course for women in the Cleveland, Ohio and Parma, Ohio areas who would like to learn basic moves in order to better protect themselves.
This season is definitely one of the most eventful in the Cuyahoga County area. What with all of the trick-or-treat nights and events geared towards adults. But if you're planning on going out to a costume party this month, it might be beneficial to read up on some helpful Halloween safety tips before you venture out into the bustling Cleveland nightlife.
There are many ways to stay safe on Halloween, and most of them are things that everyone already knows. But Elite Security's dedicated security guards want to make sure that Parma locals have all of the information they need to make good decisions this season. For starters, make sure that the outfit you wear is functional. Not only do you want to be able to move and actually enjoy your party, but you don't want to be stuck if an incident occurs and you need to move fast.
Also, make sure that you never leave your drink unattended. It's an unfortunate fact that there are some unsavory individuals out there, and ESC wants all party-goers (especially women) to pay attention to their surroundings.
This security services company takes their duties very seriously all year-round, but right now they are offering a local self defense course that could come in handy during the Halloween festivities. On October 21st, Elite Security Consultants will be offering four, 4-hour classes for any women who are interested in learning these defense techniques from a trained military professional with a 2nd degree black belt in martial arts! The cost of each class is $20 and participants are encouraged to wear comfortable athletic gear. This is one class where you're definitely going to move, so you want to be sure that your clothes won't hinder your movements at all. And don't forget to wear your socks!
If you're interested in learning more about Halloween safety tips or how Elite Security's team of dedicated security guards will be helping out the Cuyahoga County, Ohio area this month, visit www.ESCOhio.com or check them out on Facebook. But if you think ESC's local self defense course might be a good thing to participate in before your Cleveland, Ohio or Parma, Ohio costume party, you can send them an email at info@escohio.com for more information. This Northeast Ohio security services company wants everyone to have a good time this month, but they also want all area residents to stay safe on Halloween as well. So, make sure you make smart decisions, follow ESC's advice, and be sure to check out the October 21st defense class so you're well-prepared.