By Gemma Chriss
It's always nice to stumble upon a local business that goes above and beyond in order to achieve 100% customer satisfaction. It's even better when that business offers a wide assortment of products that can be tailored to fit each customer's needs. Though Design Creationz initially began as a home-based operation selling custom apparel to nearby martial arts schools, this North Canton establishment is now entering its sixth year as the area's leading provider of promotional merchandise. In addition to providing customers with corporate gifts, spiritwear, signage, and more, Design Creationz offers logo design and concept work to those looking to rebrand. An important part of the community, Design Creationz even creates school fundraiser websites for institutions throughout Hartville and Uniontown as a way to make processing more efficient.
As a graphic designer with a strong background in logo design and concept work, owner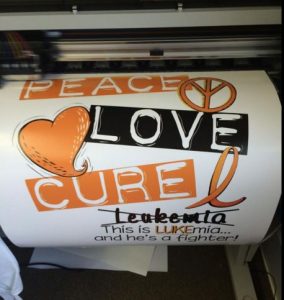 Mark Grosse is uniquely qualified to help clients create their own promotional merchandise. When it comes to designing signage for an upcoming charity walk or spiritwear for a team's championship game, Mark and his team view each project as a fun and exciting challenge. This attitude towards his work is why Mark frequently offers up his knowledge and expertise to students in entrepreneurship clubs around the area.
Since Design Creationz is already involved with nearby schools, it should come as no surprise to learn that they handle a lot of the spiritwear that can be seen around town. Hats, t-shirts, lanyards, mugs, hoodies, car magnets, tote bags, leggings—you name it, Design Creationz can provide it. Starting with high-quality products from brands such as Port Authority, Hanes, Gildan, and District Threads, Design Creationz uses their in-house design team to create custom apparel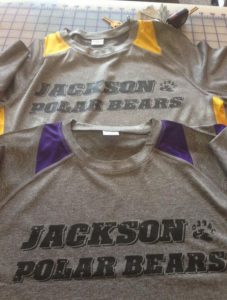 for teams and individuals. To simplify the ordering process for those wanting to sell themed merchandise for a school fundraiser, this local business creates easy-to-use websites as well.
Those who are interested in promotional merchandise will be pleased to learn that Design Creationz's motto is "We put anything on everything." Since this North Canton-based business was first introduced, they've diversified their product range to include custom apparel, signs, business cards, vinyl decals, mugs, lanyards, trophies, and more. Countless organizations throughout the greater Uniontown and Hartville areas opt to take advantage of Design Creationz's offerings, and they're never disappointed with the results. This is undoubtedly due to the fact that Design Creationz customizes their products in order to target the client's niche market. Plus, they go the extra mile by striving to meet deadlines and packaging each item individually for easy distribution.
To learn more about the promotional merchandise available from Design Creationz, visit their website at www.designcreationz.com. Additional information about logo design, custom apparel, school fundraisers, corporate gifts, spiritwear, and more can be addressed by contacting Design Creationz directly at 330.685.1562. The staff members at this local business are happy to help organizations throughout the Uniontown, Ohio and Hartville, Ohio areas in any way they can.
Design Creationz
928 S Main St
North Canton, Ohio 44720
Ph: 330.685.1562
www.designcreationz.com